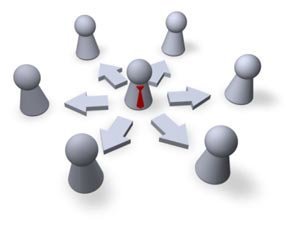 In this Cognizant supplier profile you will find a special nine page report from Computer Weekly analysing the challenges facing Cognizant, along with figures about its financial performance, the services it offers, its place in the market and what the future may hold for the supplier.
You will also find up to date news and tips on Cognizant in addition to further Cognizant resources and whitepapers from TechTarget's research library.
Overview of Cognizant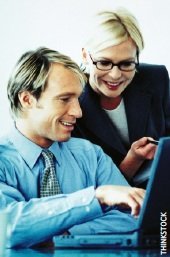 Cognizant is a global company that provides information technology, consulting and outsourcing. Headquartered in New Jersey, America, Cognizant has about 145,000 employees.
Cognizant was founded in 1994 as an IT development and maintenance service arm of Dun & Bradstreet. The company was spun off as an independent organisation two years later. Although headquartered in the US, more than 70% of its delivery resources are in India.
Cognizant has more than 800 clients in various industries. Its consulting and systems integration business includes:
• Business and technology consulting
• Project-based application development and integration, including Oracle and SAP implementation services, CRM, supply chain, data warehousing, business intelligence (BI) and analytics, as well as custom application services.
• Project-based testing services Cognizant's competitors include Tata Consultancy Services, Infosys, Wipro, HCL, Accenture and IBM.
• UK customers include Marks & Spencer, 02, Rentokil and BAA.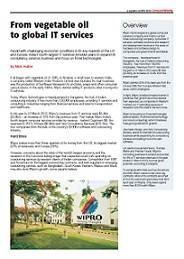 This special nine-page report from Computer Weekly analyses the challenges facing Cognizant, its financial performance, the services it offers, its place in the IT market and its future strategy. Packed with graphs and diagrams, the report is essential reading for any organisation already working with, or thinking of working with, Cognizant.
See all research from ComputerWeekly.com
Cognizant main services
• Project-based application services
• Business and technology consulting
• Complex systems integration
• Application outsourcing
• Business process services
• IT Infrastructure and cloud services
• Analytics, business intelligence
• CRM, data warehousing
• Supply chain management, engineering & manufacturing
• ERP, testing solutions
Read more services
More on Cognizant from the TechTarget network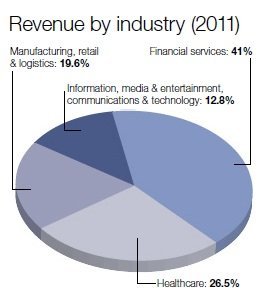 • Cognizant exceeds $2bn with non-linear growth
• Cognizant continues to grow unabated
• Philips outsources business transformation to Cognizant
More on Cognizant from ComputerWeekly.com
Whitepapers and ezines from TechTarget's research library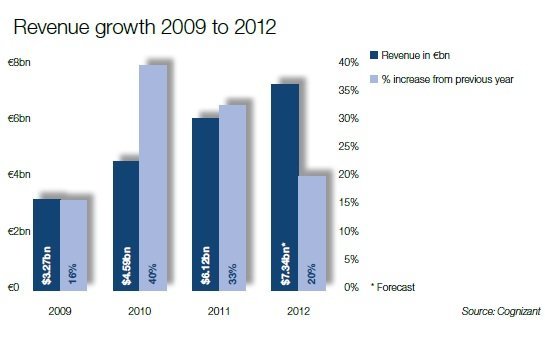 Making Sense of Big Data in the Petabyte Age
Multiple Country Implementation — Influencing Factors and Approaches
See all TechTarget research and whitepapers at BitPipe.com
Cognizant case studies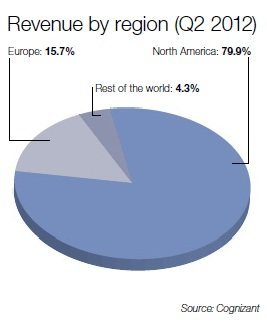 Cognizant has amassed an impressive list of blue-chip clients in the UK. Contracts signed in the past year two years include:
July 2012
Royal Philips Electronics, the Dutch conglomerate, outsourced its IT to Cognizant. Philips wanted to consolidate and rationalise its IT. The deal saw Philips' IT delivered on a platform as a pay-per-use managed service.
November 2011
AstraZeneca, a UK pharmaceutical company, outsourced the analysis of data from its clinical trials to Cognizant. AstraZeneca, the second-largest pharmaceutical group in the UK, uses Cognizant's online technology – called Cognizant 2.0 – to share information globally and make it easier to carry out clinical studies across various countries. About 80,000 Cognizant staff are connected through the platform and will analyse Astra's clinical data. "Leveraging Cognizant's IT and business process expertise allows AstraZeneca to focus more time, energy and investment on clinical activities that will make a difference in developing innovative medicines more quickly for patients," said Karin Wingstrand, vice-president and head of clinical development at AstraZeneca.
Cognizant provides centralised statistical programming, statistical analysis, medical writing, and document publishing services, spanning the entire process of clinical data reporting from. This enables AstraZeneca to increase operational efficiency, reduce cycle times, and optimize costs, Cognizant said. AstraZeneca continues to own and manage key scientific and medical activities associated with the design of clinical trial programmes, and the interpretation of data from them.
March 2011
UK retailer Marks & Spencer (M&S) expanded its outsourcing relationship with Cognizant, which started in 2009. Cognizant provides a managed service to M&S to support its applications.
More about Cognizant case studies
Key executives at Cognizant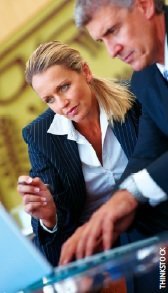 Francisco D'Souza, CEO
D'Souza is a member of the company's board of directors. He was a co-founder of Cognizant.
Lakshmi Narayanan, vice-chairman
Narayanan was one of Cognizant's founders. He guides strategic programmes around customer advocacy, education, training and leadership. He is former chairman of Nasscom, which represents the Indian software industry.
Gordon Coburn, president
Coburn is responsible for managing Cognizant's profit and loss account. Previously, he was Cognizant's chief financial and operating officer with responsibility for financial planning and analysis, accounting, treasury/ tax, audit, and investor relations.
Karen McLoughlin, chief financial officer
Previously, McLoughlin was senior vice-president, enterprise transformation and financial planning and analysis. She joined Cognizant in 2003 from Spherion Corporation, a recruitment company.
Rajeev Mehta,group chief executive, industries and markets
Mehta is responsible for leading Cognizant's industry and geographic markets globally. Since joining Cognizant in 1997, Mehta has done various jobs, including chief operating officer, and senior vicepresident and general manager of Cognizant's financial services business unit.