Download this free guide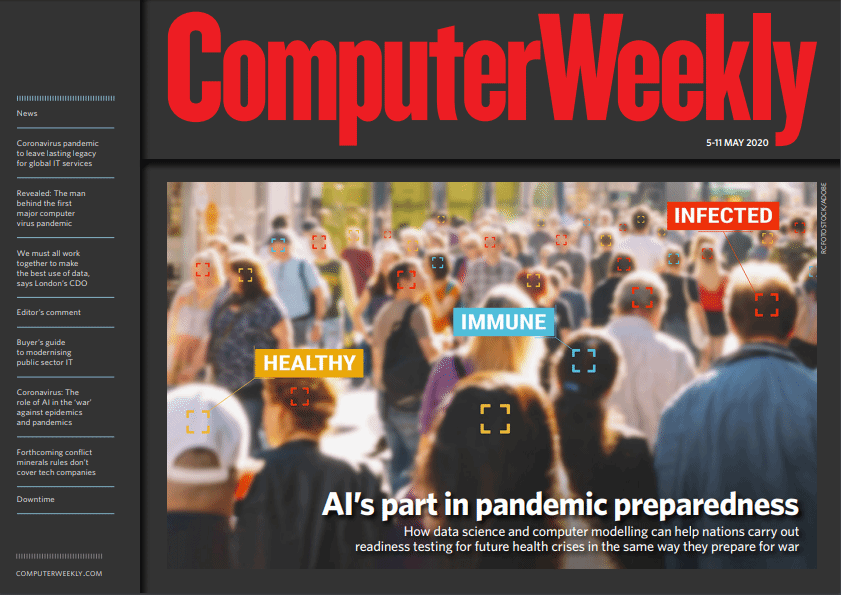 The role of AI in the war against pandemics
We look at how AI and data science are supporting the global push to deal with the coronavirus pandemic. We reveal, and talk to, the man behind the world's first computer virus pandemic, the Love Bug. And we examine how the IT services market will change as a result of the current crisis. Read this CW E-Zine issue now.
In Depth
The Covid-19 coronavirus pandemic had a huge impact on the demand for cloud services from enterprises worldwide, but how have the cloud giants fared behind the scenes?

We look at five options for file access storage, from 'traditional' NAS in a standalone appliance to distributed hybrid cloud file storage and NAS cloud gateways

Storage skills was a discrete area in the IT jobs market, but that's being eroded by the cloud, hyper-convergence infrastructure, and virtualisation. So, what are the key storage skillsets today?
View All In Depth Articles
Blogs
If tech. companies want to cast off the public perception that they are part of the previous economy's problems, they could start offering genuinely radical solutions to the pressing problems now ... Continue Reading
Opinion
Given the US' threatened actions against TikTok and the outcome of Schrems II, it is clear that the spotlight is now firmly on international data transfers

Little, often and varied study is the key to keeping your IT skills up to date in an industry that is constantly changing

Technology has a strong role to play in the UK's recovery, with Rishi Sunak's Plan for Jobs offering opportunities for the sector
View All Opinion Articles