Download this free guide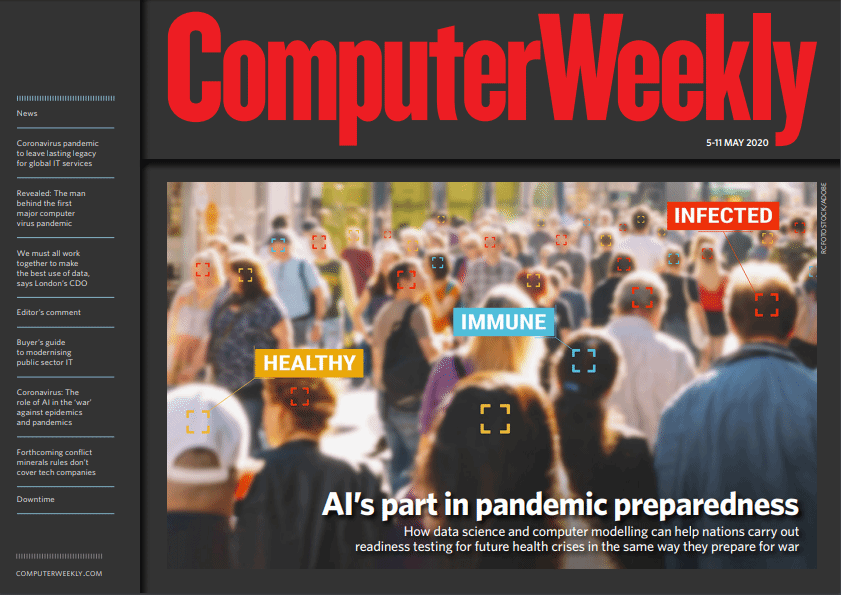 The role of AI in the war against pandemics
We look at how AI and data science are supporting the global push to deal with the coronavirus pandemic. We reveal, and talk to, the man behind the world's first computer virus pandemic, the Love Bug. And we examine how the IT services market will change as a result of the current crisis. Read this CW E-Zine issue now.
In Depth
With complex hybrid environments, there is a need to apply IT asset management best practices across cloud and on-premise systems

Unified file and object storage tackles growing volumes of unstructured data in a way that's compatible with traditional and cloud-era applications, and friendlier to analytics

Domain name system security is often overlooked by organisations, but focusing on this layer could actually improve the effectiveness of cyber security strategies. We explore the latest DNS trends and best practice
View All In Depth Articles
Blogs
Red Hat, Inc. is still just that i.e. Red Hat, Inc. Now nestled under the IBM parent umbrella, the company appears to be very much its own entity.  Some media reports have even suggested that Red ... Continue Reading
Opinion
Removing Huawei from the UK's 5G networks creates huge problems in the resiliency and deployment of next-generation mobile. The government's strategy must tackle these challenges

It's not entirely clear what economic reasons led the US government to try to tackle Google's search monopoly, which suggests it is mostly about politics

New and emerging 802.11 wireless LAN technologies continue to develop. Users who need to replace routers have a decision to make: buy now or wait for the next upgrade cycle in 2021?
View All Opinion Articles