Download this free guide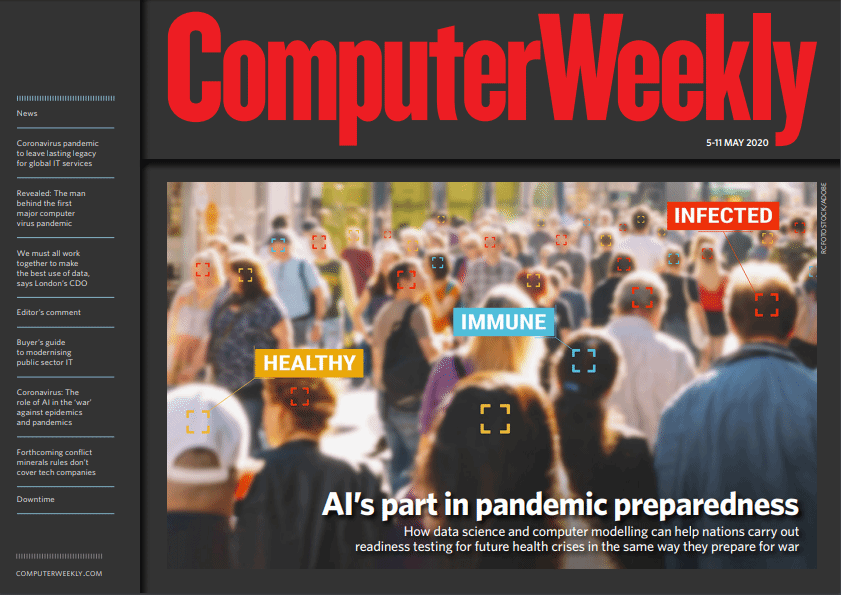 The role of AI in the war against pandemics
We look at how AI and data science are supporting the global push to deal with the coronavirus pandemic. We reveal, and talk to, the man behind the world's first computer virus pandemic, the Love Bug. And we examine how the IT services market will change as a result of the current crisis. Read this CW E-Zine issue now.
In Depth
Computer Weekly explores a variety of cost-effective, energy-efficient services currently using innovative methods to keep datacentres cool

We run the rule over file, block and object storage from the big three public cloud providers: AWS, Azure and GCP. We look at what's on offer and the use cases they are aimed at

Design and engineering has rapidly evolved to be all about interconnected devices. We see how one of the leading manufacturing software suppliers is meeting the challenge
View All In Depth Articles
Blogs
Programmers, coders, software engineers of all creeds and even meddling script kiddies all see themselves as artists, of a sort.  Creating applications, data engineering and services across PCs, ... Continue Reading
Opinion
The history of cyber security owes much to the world of espionage, as a recent, pre-lockdown Science Museum exhibition showed

We may come to stop talking about 'remote' working altogether after the coronavirus pandemic. It could become just 'working' – part of the normal mix of how things are done

Cyber criminals are enjoying a boom during the Covid-19 pandemic, and security teams are working overtime as a result. How can security professionals manage their increased workload, safeguard their mental wellbeing and avoid burnout?
View All Opinion Articles