Download this free guide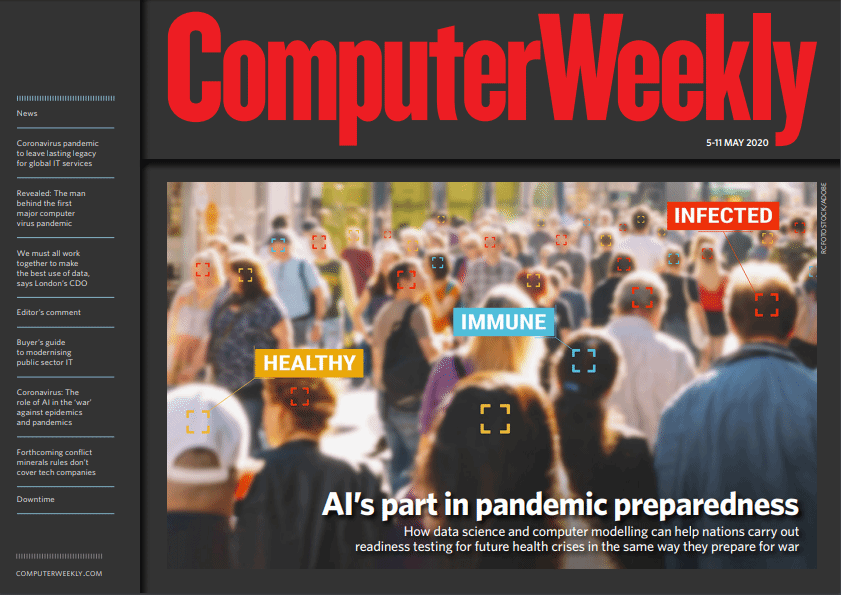 The role of AI in the war against pandemics
We look at how AI and data science are supporting the global push to deal with the coronavirus pandemic. We reveal, and talk to, the man behind the world's first computer virus pandemic, the Love Bug. And we examine how the IT services market will change as a result of the current crisis. Read this CW E-Zine issue now.
In Depth
We look at cloud disaster recovery from AWS, Microsoft Azure and Google to see which is best for provision of turnkey solutions, breadth of portfolio and modular building blocks

Data volume is ballooning, and storage is becoming more disparate, which makes the need for a single platform to manage storage and compliance a key requirement for organisations

With remote working now normal, it is important to take proactive steps in managing credentials across platforms that can be subject to multiple data protection regulations. IAM services can streamline this process, but care must be taken to ensure ...
View All In Depth Articles
Blogs
Previously, in this blog space we looked at cloud application acceleration and how it might finally kill off the wounded beast that never dies that is MPLS, and how SASE can be an underlying ... Continue Reading
Opinion
The appointment of new digital leadership is a welcome start to what – if the UK is to thrive in a post-Covid, post-Brexit world – must become a wholesale reboot of digital government

After a year of unprecedented disruption thanks to Covid-19, it looks like remote working is set to remain with us for now, which means security strategies will change in 2021. What will this change look like, and what tools and services will be ...

Any decisions by the UK government to diverge from EU policies and values over digital policy and regulation could cause real economic problems for UK businesses
View All Opinion Articles