Download this free guide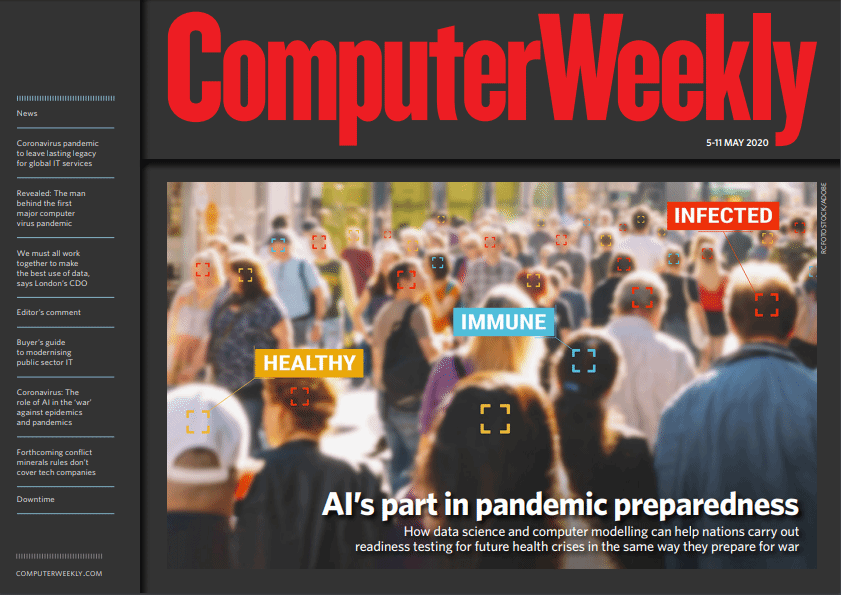 The role of AI in the war against pandemics
We look at how AI and data science are supporting the global push to deal with the coronavirus pandemic. We reveal, and talk to, the man behind the world's first computer virus pandemic, the Love Bug. And we examine how the IT services market will change as a result of the current crisis. Read this CW E-Zine issue now.
In Depth
Analysts doubt that Dell would be fool enough to entirely divest itself of VMware, which continues to offer massive value to the enterprise. And how would a change affect the datacentre?

In this buyer's guide, we look at the state of adoption of business intelligence and analytics tools, common use cases and other technology and business considerations

Many organisations look to the cloud to cut storage budgets, but the potential costs are many and varied. So what are the key ways to cut cloud storage costs?
View All In Depth Articles
Blogs
This is a contributed piece for the Computer Weekly Developer Network written by Andy Piper, VP of Engineering at Diffblue -- a company known for its technology which automatically generates tests ... Continue Reading
Opinion
The rapidly changing business, regulatory and IT environment makes IAM a tough nut to crack for large multinationals

Organisations exporting data to the US under Privacy Shield or overseas generally, whether under standard contractual clauses or binding corporate rules, need to urgently review the legal basis of these transfers  

We want to believe AI will revolutionise cyber security, and we're not necessarily wrong, but it's time for a reality check
View All Opinion Articles