Download this free guide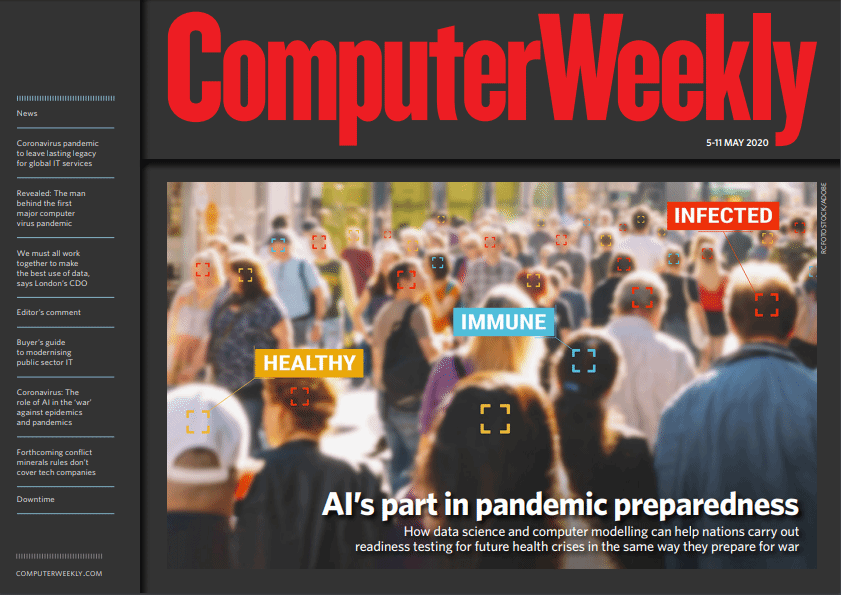 The role of AI in the war against pandemics
We look at how AI and data science are supporting the global push to deal with the coronavirus pandemic. We reveal, and talk to, the man behind the world's first computer virus pandemic, the Love Bug. And we examine how the IT services market will change as a result of the current crisis. Read this CW E-Zine issue now.
In Depth
Many programmers see themselves as artists – of a sort. Computer Weekly investigates what it means to be a modern software developer

IT leaders can take responsibility for ensuring their organisations are resilient during times of crisis. There are no quick fixes, but if you think it is expensive to ensure resilience in your IT systems, try frequent failure instead

George Floyd's death and the resulting Black Lives Matter movement has raised awareness about the disparity in many areas of society, including the tech sector. Many firms claim to be headed for change, but will this change be sustained into the ...
View All In Depth Articles
Blogs
Everyone is talking about observability, it's the new 'must have' in the abstract world of cloud. New Relic actually called itself an observability platform company. The organisation is now working ... Continue Reading
Opinion
We want to believe AI will revolutionise cyber security, and we're not necessarily wrong, but it's time for a reality check

Corporate leaders are turning to IT to build a digital future for their organisations – and CIOs can use their experience of pandemic-induced changes to build a new post-Covid strategy

Given the US' threatened actions against TikTok and the outcome of Schrems II, it is clear that the spotlight is now firmly on international data transfers
View All Opinion Articles