Download this free guide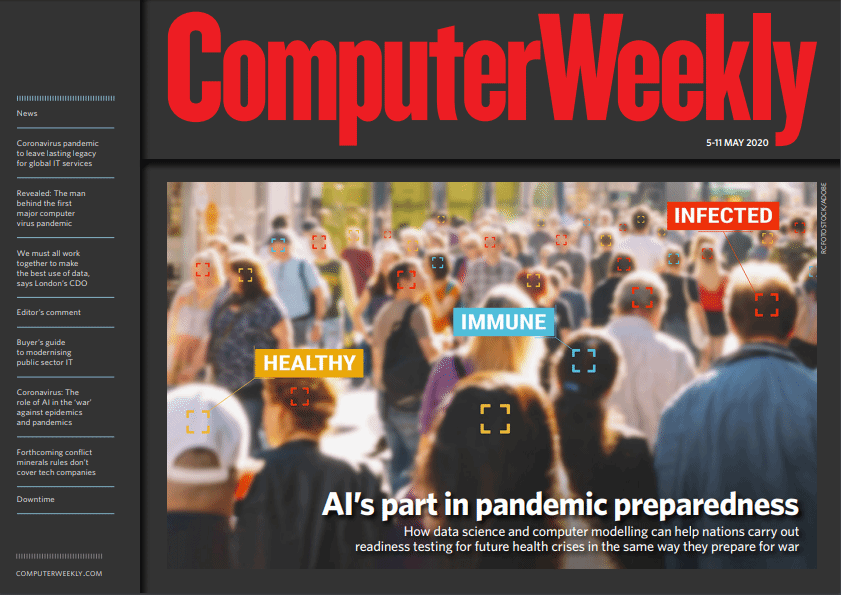 The role of AI in the war against pandemics
We look at how AI and data science are supporting the global push to deal with the coronavirus pandemic. We reveal, and talk to, the man behind the world's first computer virus pandemic, the Love Bug. And we examine how the IT services market will change as a result of the current crisis. Read this CW E-Zine issue now.
In Depth
Colocation and hyperscale datacentre providers across Europe are under pressure from governments, regulators and the user community to curb carbon emissions

IT departments are on a cloud-native roadmap to become more agile, but they are constrained by the risks involved in migrating core systems and data

Gaurav Dhillon, co-founder of Informatica and founder CEO at SnapLogic, comes from a generation of Silicon Valley Indian immigrants who followed a scholarship route and have helped to shape the area's tech companies. Here he reflects on his career ...
View All In Depth Articles
Blogs
As businesses continue to modernise their server estate and move towards a cloud-native architecture, the elephant in the room is the monolithic core business application that cannot easily be ... Continue Reading
Opinion
This week's UK government Budget represents a great opportunity to place tech and digital as the cornerstone of UK economic growth after Brexit

The latest government proposals to regulate the digital identity sector continue to misunderstand how such a market works – a more API-based approach is needed to deliver the clear benefits of online ID

Eugene Kaspersky exclusively lifts the lid on a mysterious, shiny device that's been sitting in his office
View All Opinion Articles