Information technology (IT) in Benelux
Read the latest tech news and trends in Benelux. Find articles and resources on IT security, data storage, backup and recovery, networking, data centre, cloud computing, mobile technology, virtualisation, big data, virtual machines and more.

Download this free guide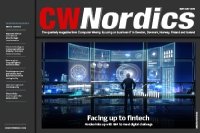 CW Nordics: Nordea links up with IBM to meet fintech challenge
Discover how IBM's €473m managed services contract with Nordea reflects an increasing trend among Nordic banks to outsource more of their IT to help meet the challenge of fintechs.
News :

Information technology (IT) in Benelux
In Depth :

Information technology (IT) in Benelux
Facebook promised its users privacy then quietly abandoned its promises in pursuit of profits. Now it faces antitrust regulation Continue Reading

The National Archives faces challenges converting the EU's enormous library of laws into a publicly accessible UK archive ahead of Brexit. The Archives' digital director, John Sheridan, explains how Continue Reading

The forthcoming General Data Protection Regulation (GDPR) will have wide-ranging implications for every organisation that processes personal data. This comprehensive overview tells you what you need to know Continue Reading
Blog Posts :

Information technology (IT) in Benelux
Opinion :

Information technology (IT) in Benelux
The European Commission has published a guide to the EU's approach to the human and ethical effects that artificial intelligence might bring Continue Reading

Technology companies frequently ask whether they should capitalise their research and development costs. There are clear benefits, increasing reported profit and hence potential valuations, but what are the risks? Continue Reading

A high-wire gamble with billions in compensation at stake for European internet users – part of a complex case between Facebook and the Irish information commissioner – hides challenge to the unlawfulness of US state internet surveillance Continue Reading