Web software
Every organisation needs to deliver a great service through the web, whether selling products through e-commerce or connecting with customers and partners. Web software skills are in great demand, using tools such as Ajax, Java, .Net, HTML, Python, Perl and XML. We analyse the tools and technologies needed for a successful web software strategy.

Download this free guide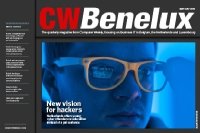 CW Benelux: Netherlands offers young hackers re-education
Read how young hackers in the Netherlands are being rehabilitated through punishments that educate rather than incarcerate.