Virtualisation software
Virtualisation has been one of the hottest IT topics in recent years, with many IT managers seeing the benefits of reducing cost and improving systems management in their storage, server and desktop environments. Virtualisation is also an important step towards making the most of the opportunities offered by cloud computing. We examine the latest trends in virtualisation software and technology.

Download this free guide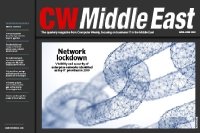 CW Middle East: Visibility and security of networks are top IT priorities
Discover how companies across the Middle East are looking to lock down their networks in the face of an almost constant barrage of threats and malicious actors.
News :

Virtualisation software
In Depth :

Virtualisation software
We look at the container storage interface, which provides an interface to persistent storage in the products of storage array makers, and how it relates to Kubernetes Continue Reading

Rook – think castles, not birds – uses the principles of containerisation and the methods used in Kubernetes to build storage that's abstracted from the hardware it lives on Continue Reading

We look at the basics of creating storage and specifying it for applications in container storage using Kubernetes Persistent Volumes and Persistent Volume Claims Continue Reading
Blog Posts :

Virtualisation software
In this guest post, Kevin Cooke, product director at desktop virtualisation software provider Liquidware Labs, explains how CIOs and IT departments can avoid playing the blame game when working out ... Continue Reading
Opinion :

Virtualisation software
Hyper-converged infrastructure is well and truly mainstream. 451 Research finds hyper-converged all set to become the number one platform for core datacentre workloads Continue Reading

CIOs have a unique opportunity to lead the digital strategy in their organisations, but they have to move quickly to make sure they have the right skills and infrastructure in place Continue Reading

There is a need for British businesses to improve their adoption of digital technologies Continue Reading
Videos :

Virtualisation software
In this CW500 video, Roy Illsley, Principal Analyst at Ovum, talks to Computer Weekly editor in chief Bryan Glick about the next steps beyond virtualisation.

In this CW500 video, IT leaders share their views on the next steps beyond virtualisation.

In this video, Richard Gough discusses traditional IT as well as emerging agile methods, and how cloud will grow to mean "products run by someone else that allow us to be more flexible in what we do every day."