Customer relationship management (CRM)
Find Customer Relationship Management (CRM) resources here: news, analysis and case studies on CRM software choices and implementing CRM. Find out how UK companies and organisations are harnessing CRM to drive forward customer-centric business strategies. Understand CRM market trends, and how organisations are managing the customer experience for competitive advantage.

Download this free guide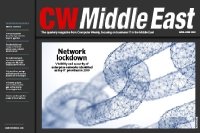 CW Middle East: Visibility and security of networks are top IT priorities
Discover how companies across the Middle East are looking to lock down their networks in the face of an almost constant barrage of threats and malicious actors.