Information technology (IT) in Russia
In this section, browse news, analysis, trends and research about information technology (IT) in Russia. Find information on topics such as IT management, information security, data storage, backup and recovery, networking, data centre, cloud computing, mobile technology and applications, virtualisation, VMware, big data, virtual machines, and more.

Download this free guide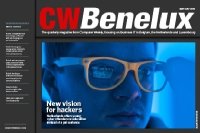 CW Benelux: Netherlands offers young hackers re-education
Read how young hackers in the Netherlands are being rehabilitated through punishments that educate rather than incarcerate.