Virtualisation management strategy
This section on virtualisation management and strategy helps you build and manage your virtualized environment. We offer news and technical strategies on P2V, V2V V2P server migration, server consolidation strategies, ways to improve virtual machine performance, methods for preventing virtual server sprawl, desktop virtualisation deployment strategies and more.

Download this free guide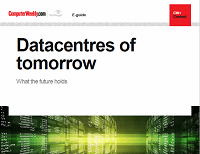 Datacentres of tomorrow: What the future holds
New technologies are widely-tipping to become a mainstay of datacentres in the future. Learn about new and emerging technologies that look set to shake-up the way datacentres are managed, monitored, powered and cooled as well.