Regulatory compliance and standard requirements

Download this free guide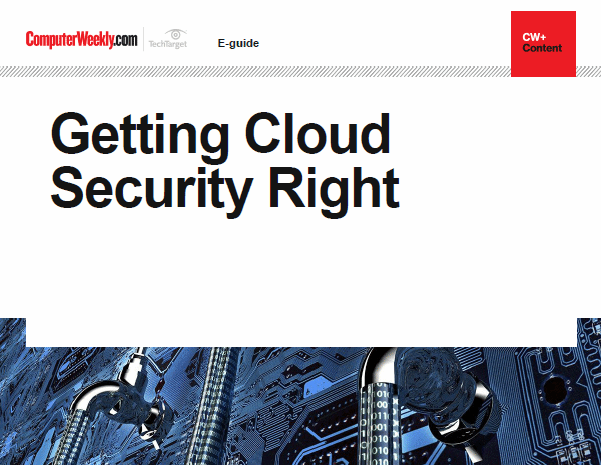 Getting Cloud Security Right
Let's face it, cloud security can be done very wrong. Let's learn to do it right. Regular Computer Weekly contributor Peter Ray Allison explores this issue, weighing up the questions organisations should be asking of their cloud service providers, and whose responsibility cloud security should be.
News :

Regulatory compliance and standard requirements
In Depth :

Regulatory compliance and standard requirements
The volume of content generated each day necessitates automated moderation to curate everything as it is published, ensuring offensive and objectionable material is blocked. But this only works if systems are adequately configured and reviewed Continue Reading

Containers have become a common fixture in software development, but they have resulted in new concerns for security teams. Is zero-trust the answer to tackling them? Continue Reading

Marking two years of the General Data Protection Regulation, industry voices weigh in on the state of data protection and privacy, consider what has changed, and what still needs to change Continue Reading
Blog Posts :

Regulatory compliance and standard requirements
Managing and securing access to multiple public cloud services can be a challenge for enterprises that are embarking on a multi-cloud strategy. Besides making sure that only authorised members of ... Continue Reading

The Irish Data Protection Commission's (DPC) annual report makes interesting reading, given that the World Wide Web is celebrating its 30th birthday this month. People regularly give away vast ... Continue Reading

By Kevin Cahill The European Court of Justice may not have a hearing into crucial questions about the legality of the EU-US data transfer system for at least 18 months according to a spokesperson ... Continue Reading
Opinion :

Regulatory compliance and standard requirements
Given the US' threatened actions against TikTok and the outcome of Schrems II, it is clear that the spotlight is now firmly on international data transfers Continue Reading

Eleven obscure questions will be the first step towards explaining why we in the UK and Europe have experienced 13 years of what has been described as 'mass and indiscriminate surveillance' by the US Continue Reading

AI and machine learning techniques are said to hold great promise in security, enabling organisations to operate a IT predictive security stance and automate reactive measures when needed. Is this perception accurate, or is the importance of automation being gravely overestimated? Continue Reading
Videos :

Regulatory compliance and standard requirements
Lauri Love talks to Computer Weekly about plans to collaborate with others to tackle malware and use cryptocurrencies to create new ways for businesses to work

Lauri Love presents a compelling story of the WannaCry malware that nearly brought down the NHS, and the behind the scenes work of former hackers, and security researchers that helped to prevent lives being lost. Love is facing extradition to the US after allegedly taking part in a hacking protest over the death of internet pioneer Aaron Swartz, who faced jail for using a hidden computer to downloading academic journals at MIT.

A court ruled today that Lauri Love, a 31-year old electrical engineering student, from Suffolk, can be extradited to the US to face hacking charges.