Healthcare and NHS IT
IT is becoming increasingly critical for healthcare delivery. Vital initiatives such as electronic medical records, patient administration systems and telehealth are receiving growing investment in the NHS and elsewhere. Key technologies such as mobile, tablets and cloud are also essential for improving the healthcare industry with digital healthcare technology. Read the latest news about NHS IT and find resources on the broader world of healthcare IT with the news, case studies and advice in this topic section.

Download this free guide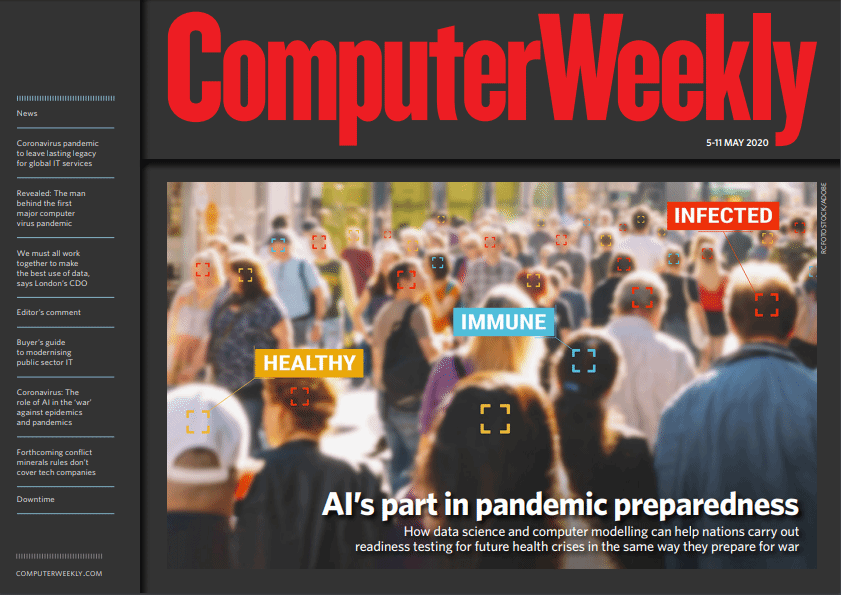 The role of AI in the war against pandemics
We look at how AI and data science are supporting the global push to deal with the coronavirus pandemic. We reveal, and talk to, the man behind the world's first computer virus pandemic, the Love Bug. And we examine how the IT services market will change as a result of the current crisis. Read this CW E-Zine issue now.