Information technology (IT) in the Middle East
Information technology (IT) news, trends, articles and research for the Middle East - the United Arab Emirates, Egypt, Saudi Arabia, Lebanon, Palestine, Qatar, Iran, Jordan, Kuwait, Bahrain, and others. This section covers IT security, data backup and recovery, networking, data centre, cloud computing, mobile applications, virtualisation, big data, virtual machines and more.

Download this free guide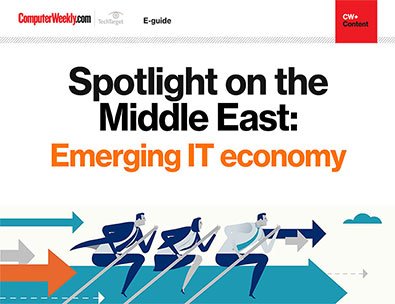 How countries across the Middle East are trying to diversify their economies away from oil revenues
Take a look at how Saudi Arabia is trying to create their own version of Silicon Valley, how Dubai is trying to incorporate bitcoin into the property sector and how the UAE is trying to harness the power of artificial intelligence.