Information technology (IT) in the Middle East
Information technology (IT) news, trends, articles and research for the Middle East - the United Arab Emirates, Egypt, Saudi Arabia, Lebanon, Palestine, Qatar, Iran, Jordan, Kuwait, Bahrain, and others. This section covers IT security, data backup and recovery, networking, data centre, cloud computing, mobile applications, virtualisation, big data, virtual machines and more.

Download this free guide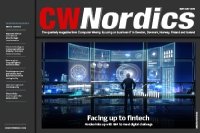 CW Nordics: Nordea links up with IBM to meet fintech challenge
Discover how IBM's €473m managed services contract with Nordea reflects an increasing trend among Nordic banks to outsource more of their IT to help meet the challenge of fintechs.