Software licensing
Software licensing can be a contentious and complex area for IT managers, but is essential to getting value from your software investments. While new models such as software as a service (SaaS), open source and freeware offer new ways to source software, auditing and compliance for your existing software estate remain an important part of IT governance. We analyse the latest trends in this important field.

Download this free guide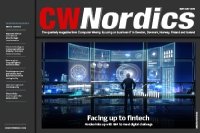 CW Nordics: Nordea links up with IBM to meet fintech challenge
Discover how IBM's €473m managed services contract with Nordea reflects an increasing trend among Nordic banks to outsource more of their IT to help meet the challenge of fintechs.