Data breach incident management and recovery

Download this free guide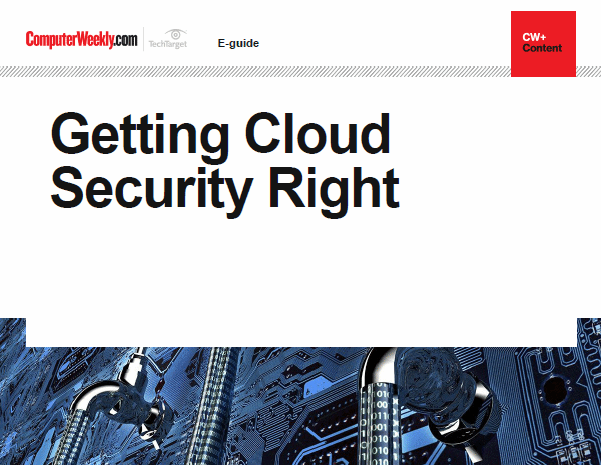 Getting Cloud Security Right
Let's face it, cloud security can be done very wrong. Let's learn to do it right. Regular Computer Weekly contributor Peter Ray Allison explores this issue, weighing up the questions organisations should be asking of their cloud service providers, and whose responsibility cloud security should be.
News :

Data breach incident management and recovery
In Depth :

Data breach incident management and recovery
IT security's battle with the hacking community has always been a game of cat and mouse, but it's becoming increasingly automated Continue Reading

Marking two years of the General Data Protection Regulation, industry voices weigh in on the state of data protection and privacy, consider what has changed, and what still needs to change Continue Reading

Some Malaysian firms are not using data protection tools to the fullest potential, while others only think about data protection after a breach Continue Reading
Blog Posts :

Data breach incident management and recovery
He would never enable Bluetooth on a mobile phone because of its inherent security problems. It is unclear how many of these have been fixed with the latest releases. But some are unlikely to be ... Continue Reading

Almost every nation except for those which already had them as a legacy of SARS (e.g. Singapore, South Korea and Taiwan) has had to move fast to produce computer systems that will help support a ... Continue Reading

Many cybersecurity professionals like military analogies. Indeed, some security pros are ex-military. But after a recent security exercise involving IBM's new lorry-mounted SOC (security operations ... Continue Reading
Opinion :

Data breach incident management and recovery
Artificial intelligence and machine learning techniques are said to hold great promise in security, enabling organisations to operate an IT predictive security stance and automate reactive measures when needed. Is this perception accurate, or is the importance of automation being gravely overestimated? Continue Reading

The federal government's current approach of allowing each agency to make its own cyber decisions is not working and more needs to be done to hunt down adversaries Continue Reading

What are the challenges of maintaining security event and incident detection capabilities in these challenging times? Continue Reading
Videos :

Data breach incident management and recovery
In this CW500 video, Jonathan Moreira, CTO of PrimaryBid.com, gives a fintech startup's perspective on the security challenges small businesses can face when adopting new technologies.

Lauri Love presents a compelling story of the WannaCry malware that nearly brought down the NHS, and the behind the scenes work of former hackers, and security researchers that helped to prevent lives being lost. Love is facing extradition to the US after allegedly taking part in a hacking protest over the death of internet pioneer Aaron Swartz, who faced jail for using a hidden computer to downloading academic journals at MIT.

In this CW500 video Keith Bucknall talks to Computer Weekly editor in chief Bryan Glick about managing the growing complexity of protecting data.