Information technology (IT) in Italy
Read about tech news and trends in Italy in this section. Find resources on topics like IT security, data storage, backup and recovery, networking, data centre, cloud computing, mobile technology, virtualisation, big data, virtual machines and more.

Download this free guide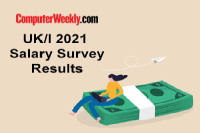 2021 UKI Salary Survey - Salary Infographic
We take a look at our 2021 Salary Survey results from over 300 respondents who work in the UKI IT sector. We will be breaking down which job functions get paid what, what areas of IT companies will be investing in in 2021, the current diversity landscape residing in the UK tech sector and how the pandemic has effected IT staff.