Information technology (IT) in Italy
Read about tech news and trends in Italy in this section. Find resources on topics like IT security, data storage, backup and recovery, networking, data centre, cloud computing, mobile technology, virtualisation, big data, virtual machines and more.

Download this free guide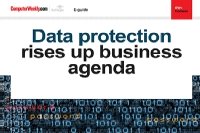 Data protection in post-Brexit Britain
Take a look at how the GDPR is driving data protection maturity around the globe and why leaving the EU will have serious implications for data protection in the UK.