Information technology (IT) in Asia-Pacific
Read the latest Asia-Pacific information technology (IT) news and articles for the ASEAN and Australia / New Zealand regions, covering IT management topics, including information security, data storage, networking, data centre, cloud computing, mobile applications, virtualisation, big data and more.

Download this free guide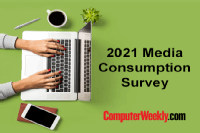 2021 Media Consumption Survey
Information is a powerful tool for IT decision-makers, and we understand that our readers enjoy consuming media in many different ways. With this in mind, we are trying to gain a better understanding of what content types our readership values the most. Please take 5 minutes to complete our media consumption survey, and help us shape our future content around your needs. As a thank you for participating, you will be entered into our draw to win a £250 Amazon gift card.