Download this free guide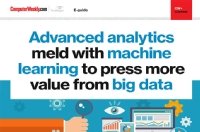 Step 1. Advanced analytics. Step 2. Machine learning. Step 3. Profit.
Join us as we delve into a number of Silicon Valley-based startups that are looking to shake up the data analytics industry as well as glimpsing into the future of AI-based analytics, data visualisation tools and the Australian data analytics market.