Mobile software
Mobile software is one of the fastest-moving areas of IT today, with new low-cost applications - or apps in the mobile parlance - being rapidly created. Businesses are looking at how best to exploit powerful smartphones, such as iPhones and Android devices, and portable computers such as iPads and other tablets, that are now available. We examine the latest mobile software trends and technologies and put them into the context of enterprise IT.

Download this free guide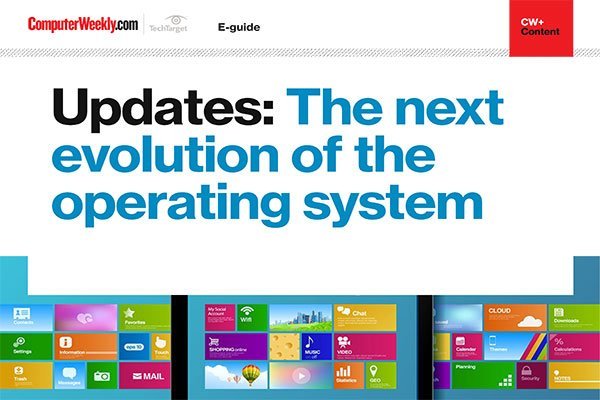 Software Updates: Our latest e-guide is available for your device. Download now?
See how operating systems are evolving with the help of continuous updates and learn about how the Spectre and Meltdown microprocessor flaws have led to improved, more secure processors being released and how Microsoft is evolving its Windows desktop operating system.
By submitting your personal information, you agree that TechTarget and its partners may contact you regarding relevant content, products and special offers.
You also agree that your personal information may be transferred and processed in the United States, and that you have read and agree to the Terms of Use and the Privacy Policy.