Microsoft Windows software
Microsoft Windows is the most successful and ubiquitous enterprise software product ever created, and its future developments affect nearly every IT manager in some way. Browse all the latest news and analysis about Microsoft Windows software and the issues around buying, implementing and delivering benefits from Windows.

Download this free guide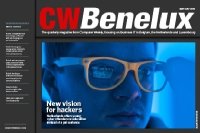 CW Benelux: Netherlands offers young hackers re-education
Read how young hackers in the Netherlands are being rehabilitated through punishments that educate rather than incarcerate.