Business intelligence software
Business intelligence (BI) is regularly rated as a top investment priority by CIOs. Smart use of business intelligence software, analytics and datawarehousing make sure that the right information is delivered to the right people, helping them to make better and more timely decisions. In this section, we analyse the latest trends and technologies for successful BI.

Download this free guide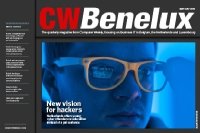 CW Benelux: Netherlands offers young hackers re-education
Read how young hackers in the Netherlands are being rehabilitated through punishments that educate rather than incarcerate.