Information technology (IT) in India
Read the latest news and trends about information technology (IT) in India. Find valuable resources on key topics, including India's outsourcing industry, security, data storage, backup and recovery, networking, cloud computing, mobile technology, big data and more.

Download this free guide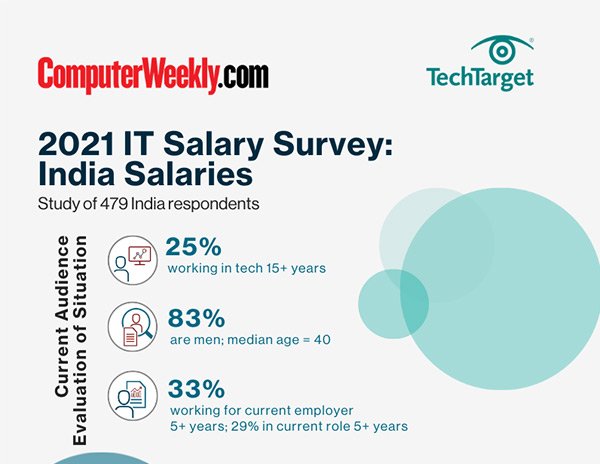 What's the average salary for an IT manager in India? Find out in our salary survey results
Dive into the 2021 Salary Survey results from over 450 respondents who work in the Indian IT sector. This useful infographic will give you a snapshot of which job functions get paid what, what IT professionals are thinking in terms of career and their salary expectations for the next 12 months.