Download this free guide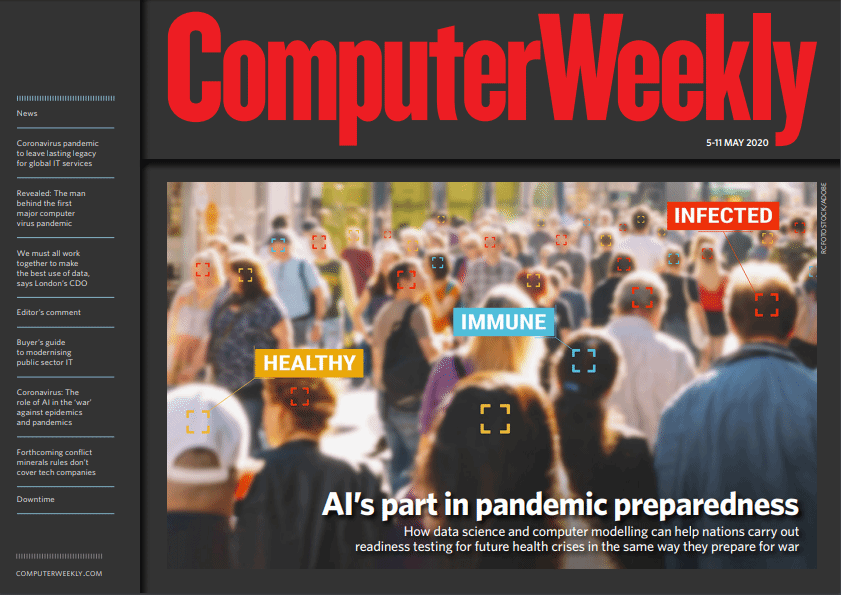 The role of AI in the war against pandemics
We look at how AI and data science are supporting the global push to deal with the coronavirus pandemic. We reveal, and talk to, the man behind the world's first computer virus pandemic, the Love Bug. And we examine how the IT services market will change as a result of the current crisis. Read this CW E-Zine issue now.
News :

Information management
In Depth :

Information management
We look at five options for file access storage, from 'traditional' NAS in a standalone appliance to distributed hybrid cloud file storage and NAS cloud gateways Continue Reading

Consumer software is notoriously and deliberately addictive. Should companies and B2B IT emulate that or take the high ground of avoiding the spread of user digital addiction? Continue Reading

Artificial intelligence and machine learning storage is not one-size-fits-all. Analytics work differs, and has varied storage requirements for capacity, latency, throughput and IOPS. We look at key decision points Continue Reading
Blog Posts :

Information management
This is a guest blogpost by Rich Pugh, co-founder and chief data scientist, Mango Solutions The things we do not know about Covid-19 seem almost endless. There are no clear answers yet to some of ... Continue Reading

This is a guest blogpost by James Loft, COO, Rainbird. If 2020 has been anything so far, 'unpredictable' is as good a descriptor as any. The financial services sector has suffered disrupted supply ... Continue Reading

This is a guest blogpost by Jason Kingdon, Chairman & CEO of Blue Prism And it's raining RPA [Robotic Process Automation]… IBM's announcement that they are acquiring a Brazilian Robotic Process ... Continue Reading
Opinion :

Information management
Boris Johnson has quietly transferred control over government data to Number 10, without explaining why. The public deserves more involvement in how their personal data is being used, says Labour Continue Reading

At the end of this year, the UK will no longer be subject to the EU's treaties, opening the way for it and the US to finalise a new trade relationship. Could the UK leave EU data protection standards behind? Continue Reading

Sharing data by default could turbocharge London's potential for radical improvements across the ecosystem, according to London First's director of connectivity and competitiveness, David Lutton Continue Reading
Videos :

Information management
DBS Bank's managing director & head of consumer banking and big data analytics technology talks up the bank's data analytics initiatives and how it is fostering a data-driven culture

Innovation driven by data analytics is important, not only to companies, but also to dogs waiting to be adopted in shelters. SAS best practices consultant Jill Dyché explains why.

Distributed data lakes with Hadoop clusters and other systems create new data management and governance needs that are hard to meet with existing tools, says IT analyst Mike Ferguson.