Microservices
Soap is has traditionally been used to connect code running on Windows and Linux platforms, but the world has moved on. Today, the cleanest approach is to run each software building block in its own virtual machine. This is essentially a microservice. The code runs in a container, complete with its own operating environment, and communicates with other microservices using a Representational state transfer (REST) or RESTful APIs.

Download this free guide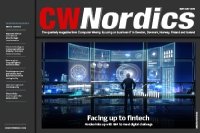 CW Nordics: Nordea links up with IBM to meet fintech challenge
Discover how IBM's €473m managed services contract with Nordea reflects an increasing trend among Nordic banks to outsource more of their IT to help meet the challenge of fintechs.