Hyper-converged infrastructure
Hyper-converged infrastructure replaces discrete server, storage and networking equipment and puts it all in one box that is pre-configured for easy deployment. Usually, hyper-converged appliances come with a built-in virtualisation hypervisor plus scale-out capability so that nodes can be added to scale capacity and performance easily.

Download this free guide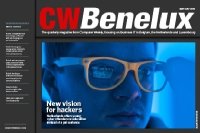 CW Benelux: Netherlands offers young hackers re-education
Read how young hackers in the Netherlands are being rehabilitated through punishments that educate rather than incarcerate.