Hyper-converged infrastructure
Hyper-converged infrastructure replaces discrete server, storage and networking equipment and puts it all in one box that is pre-configured for easy deployment. Usually, hyper-converged appliances come with a built-in virtualisation hypervisor plus scale-out capability so that nodes can be added to scale capacity and performance easily.

Download this free guide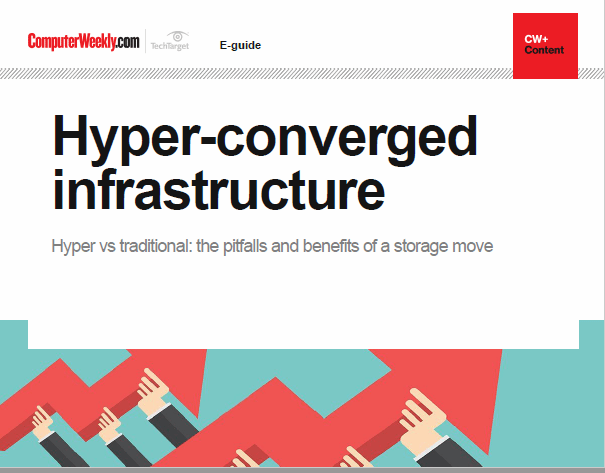 Hyper-converged infrastructure vs traditional: the pitfalls and benefits of a storage move
We give an overview to buying hyper-converged in which we dig into its benefits, such as ease of deployment, resource efficiency, low Opex costs and reduced use of datacentre space. But we also look at the potential pitfalls that include the difficulties of troubleshooting in a tightly-layered environment.