Information technology (IT) in Australia & New Zealand
Read the latest news and trends about information technology (IT) in Australia and New Zealand. Find valuable resources on IT management topics, including security, data storage, backup and recovery, networking, data centre, cloud computing, mobile technology, virtualisation, big data, virtual machines, enterprise software and more.

Download this free guide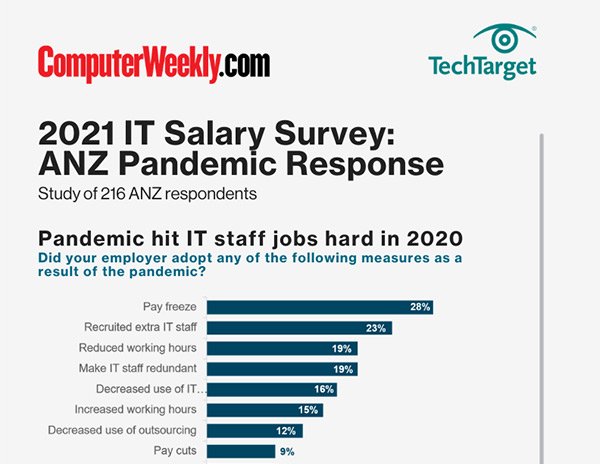 How has the pandemic impacted IT staff in Australia/NZ? Find out in our salary survey results
Based on over 200 respondents who work in the ANZ IT sector, this infographic illustrates how IT jobs have been affected by the pandemic, including the extent of furloughs, redundancy and pay cuts, and how many ended up working more.