Andy Dean - Fotolia
Lauri Love suicide risk if extradited to US over hacking allegations
Westminster Magistrates' Court hears evidence from medical experts that alleged hacker Lauri Love is at risk of suicide if extradited to the US
Activist Lauri Love is at high risk of suicide if he is extradited to the US to face to charges of hacking into US computer systems, a court heard on 28 June 2016.
Westminster Magistrates' Court heard evidence from Love's parents and a series of medical experts that the 31-year old would not survive conditions in the US prison system.
Love faces up to 99 years in jail and criminal hearings in three US states for allegedly hacking into a series of US government and company computer systems, after becoming involved in online protests.
The case is the first test of the "forum bar" introduced by home secretary Theresa May, following the Gary McKinnon hacking case, which gives the British courts the right to prevent prosecutions overseas, if it is in the interests of justice to do so.
The court heard that Love has been diagnosed with Asperger Syndrome, depression and aggregated with bleeding from severe eczema, which makes it difficult for him to live without the support of his parents.
Ben Cooper, representing Love, told the court, "there is a real risk of oppression, mental deterioration and suicide" if Love was extradited.
The measures put in place in the US courts to support people with mental health issuers were "blunt instruments that would make his condition worse," he said.
Love's father warns of suicide risk
Love's father, a Baptist minister and prison chaplain, told the court that he no doubt that his son would take his own life if he was imprisoned in the US.
"In the past 30 years of being a minister, having to take funerals of people who have committed suicide, the regrets that individuals have are because they did not see it coming. In Lauri's case, we do see it coming. That is the difficulty," he said.
The reverend told the court that his son had consistently struggled whenever he was away from home.
Love experienced difficulties when moving to a new school, and an attempt to take national service in the Finnish army was a failure. Love was also unable to complete courses at university.
"We come home and we don't know whether Lauri is going to be dead or alive. We are anxious daily for his well-being," said Love's father. "The probability he will take his own life is very high."
Love faces solitary confinement in US prison
The court heard that, as a potential suicide risk, Love was likely to be placed in solitary confinement by the US authorities. Love's father told the court he was astounded by the US treatment of vulnerable prisoners.
In the UK, prisoners with depression are encouraged to attend the gym and the chapel and interact socially, which Love's father said provides "the distraction of normality".
Simon Baron-Cohen, professor of developmental psychopathology at the University of Cambridge, diagnosed Love with Asperger Syndrome in August 2015.
During the assessment, Love made no eye contact and spent the time making intricate paper models. His mental state was depressed. His face was bleeding from eczema and he was obviously in physical pain.
"As his anxiety increases, his skin condition worsens. If it flairs up he gets more anxious, so it's a downward spiral," said Baron-Cohen.
Baron-Cohen told the court he was concerned about the medical support Love would receive if he was imprisoned in the US.
A report prepared for the case by a US professor of psychology showed there was a shortage of staff to deal with mental health issues in the US prisons.
"He would be unlikely to see a specialist in Asperger Syndrome treatment and management," he said.
He told the court that Love's intellectual brilliance enabled him to understand how to perform well socially, but he believes there is a high risk that Love will commit suicide should extradition go ahead.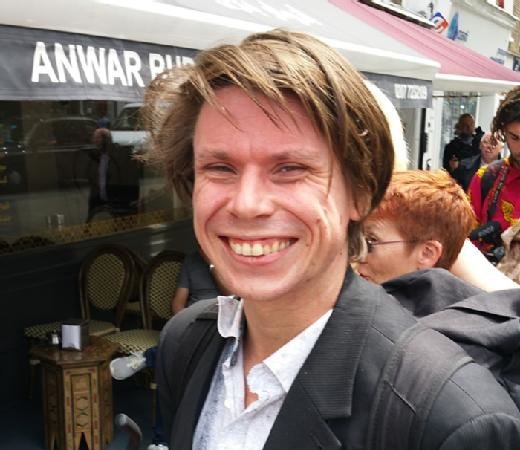 Love was arrested in 2013, when the National Crime Agency (NCA) seized computers from the Love family home. The NCA is responsible for tackling serious and organised crime across the United Kingdom.
Love is accused of targeting the computers of the National Security Agency, the Federal Reserve Bank, the Missile Defence Agency, the US Army, Nasa and the Environmental Protection Agency.
In April 2016, the NCA attempted to force Love to disclose the encryption keys and passwords to his computers, following his arrest in 2015 by officers from the Metropolitan police's extradition unit.
US authorities issued an extradition warrant, following charges that were filed in New Jersey in 2013 and in Virginia and New York in 2014.
Read more on Security policy and user awareness