Ruslan Grumble - Fotolia
Lauri Love may be faking mental illness claims lawyer for US
Prosecution lawyer Peter Caldwell questions whether activist Lauri Love is exaggerating mental health problems to avoid extradition to face hacking charges in the US
The Crown Prosecution Service has questioned whether activist Lauri Love is exaggerating the state of his mental health to avoid being extradited to face charges of hacking US government computer systems.
Love appeared in Westminster Magistrates' Court for a two-day extradition hearing. He faces a prison sentence of up to 99 years if found guilty of charges in 3 US states.
Love, a Suffolk-based electrical engineering student with dual British and Finnish citizenship, faces prosecution for allegedly taking part in online protests following the death of American computer scientist Aaron Swartz.
He is accused of hacking into the computers of US government agencies, including Nasa, the FBI, the Department of Defense, the Federal Reserve Bank and three private companies.
The case is the first test of the "forum bar" introduced by home secretary Theresa May, following the Gary McKinnon hacking case, which gives the British courts the right to prevent prosecutions overseas if it is in the interests of justice to do so.
In a hearing on 28 June 2016, Michael Kopelman, a forensic psychiatrist at King's College London, told the court Love would be fit to stand trial in the UK, as he would have the support of his parents, who are his emotional lifeline.
The same would not be true if he were to be extradited, said Kopelman. "It would be devastating for him to be separated from them," he said.
Love at risk of solitary confinement in US prison
During the hearing, Love's parents had told the court they were convinced Love would take his own life if he was forced to stand trial in the US.
Both of Love's parents work in the UK prison system. His father Alexander Love, a prison chaplain, said he was shocked to learn that prisoners with special psychological needs are routinely held in close confinement.
"I am sure the intention of their policies is laudable, but I am amazed they try to achieve them the way they do," he said.
Love's father said he believes his son's hacking was an unhealthy development of the political activism he pursued while still a student. "He was busy trying to save the world, without taking care of himself," he said.
Prosection lawyers suggest Love is dramatising conditions
Kopelman told the court that Love's pre-occupations with a narrow range of topics were a feature of Asperger's Syndrome. "He has an inability to see through the consequences of his actions, which is characteristic," he said.
He told the court that his assessment of Love revealed that Love had a very high score for suicidal tendencies.
Prosecution lawyer Peter Caldwell asked if the 2013 date of the consultation was significant, given it coincided with the intervention of the police in Love's domestic matters, following his arrest.
"Officers came to Mr Love's home address and searched the premises and the investigation began," he said. "Was there a tendency to dramatise the situation?"
Kopelman said his medical presentation suggested otherwise. "I don't think so. The pattern of his symptoms makes me think this is not a fantasy, as you put it this morning," he said.
Love's Asperger's undiagnosed until his late 20s
Simon Baron-Cohen, professor of developmental psychopathology at the University of Cambridge, diagnosed Love with Asperger's Syndrome in 2012, when Love was in his late twenties.
He told the court the social isolation felt by people with Asperger's Syndrome would be likely to exacerbate what he felt to be "really quite severe depression".
Love's father had earlier told the court that he had failed to see past his son's intellectual potential, otherwise Love might have been diagnosed earlier.
"It was our fault as parents," he said. "We were dazzled by his obvious brilliance. I did not see that my son was struggling with life."
Medical conditions put Love at risk of suicide
Love's depression led to a very pronounced risk that he might try to take his own life, said Baron-Cohen. "It is extremely serious and dangerous in terms of the risk of suicide."
Love's intelligence, which Baron-Cohen described as "way above average", might also lead him to find ways of killing himself while in prison.
"He has a huge capacity for absorbing information. He can also turn that to finding ways of killing himself," he said.
Caldwell asked Baron-Cohen if Love might have skewed the result towards a diagnosis of Asperger's Syndrome, with a "self-serving" way of filling in the preliminary questionnaire.
Baron-Cohen said his initial consultation was a small part of the diagnosis, and drew the court's attention to research published in medical journal The Lancet in 2014.
It found that two-thirds of people with Asperger's Syndrome have suicidal thoughts and feelings, and around a third of them go on to make suicidal plans, he said.
"When we see that combination, we take it very seriously," he said. In further questioning, he added: "In my opinion, there is absolutely no question that he has Asperger's Syndrome."
US prisons lack resources to support prisoners with special needs
Defence witness L. Thomas Kucharski, a professor of psychology in New York, told the court that he works regularly with prison inmates at the state's Metropolitan Correctional Facility.
The psychiatric support environment in the US is short on resources and designed primarily for management of inmates, he told the court.
"For people who are not stable or are not fully assessed, it is very strained," he said.
Kucharski said Love's combination of mental health issues would place him under severe risk. "Given the availability of psychiatric reports, the Bureau of Prisons would be very unlikely to remove him from suicide watch."
This could make Love less inclined to tell prison authorities of suicidal thoughts, said Kucharski, and that Love would easily be able to act on them.
"My concern is that, in terms of the complexity of his presentation, he would not tell you he was suicidal. He could easily effect suicide if that was his intention," said Kucharski.
US prison staff unlikely to tolerate people with Asperger's
Prison staff would be unlikely to tolerate any behavioural idiosyncrasies due to Asperger's Syndrome, Kucharski told the court. "If Love was doing things in violation of the prison policies, he would be automatically locked up in segregation."
Segregation is seen in prison as a major stressor. "There is a widely held view that it is a very detrimental process for people without a psychiatric condition. It is only exacerbated for someone with a psychiatric disorder," said Kucharski.
Kopelman agreed, saying: "Solitary confinement can give rise to anxiety and depression, anger and cognitive effects, to impairment in concentration and forgetfulness, to hallucinations and to self harm and suicide."
Kucharski told the court that suicide watch in US prisons means that an inmate companion would sit and watch Love around the clock, with psychological observation once a day to assess his continued need for suicide watch.
"It wouldn't be the kind of comprehensive psychological care you provide for someone in a psychiatric hospital who was suicidal," he said.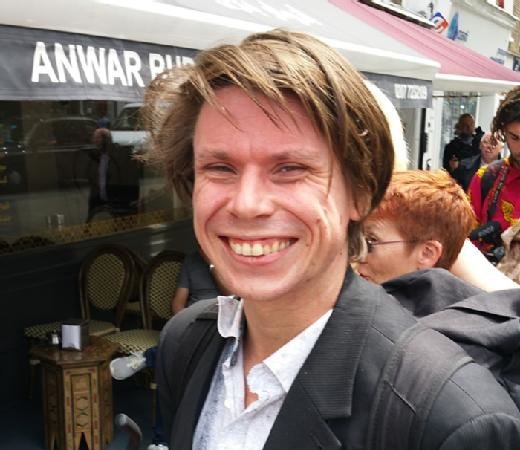 Witnesses expressed concerns that Love would have to be tried in three separate courts in America, which would dramatically lengthen the legal process. Different prisons would also provide different standards of mental health treatment, said Kucharski.
Stress has had a disproportionately high effect on Love's health, medical experts told the court. During a stressful year at university, Love succumbed to a series of debilitating illnesses, including scarlet fever, Love's father revealed.
Caldwell suggested to Love's father that the temporary nature of the separation from his parents might check his son's likelihood of giving in to suicidal feelings.
"It would only be a short period if he knew what that period would be. If he does not know that, how can it be temporary," said Love's father, who was visibly distressed.
Love faces separate charges in the South District of New York, the District of New Jersey and the East District of Virginia.
Love's legal team are calling for his trial to be heard in the UK. The court heard on 28 June 2016 that the case relied on digital evidence that could easily be transferred from the US to the UK.
Read more about Lauri Love
Read more on Security policy and user awareness