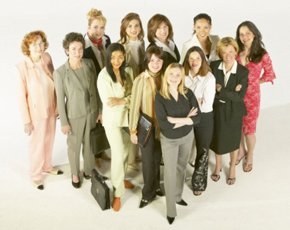 There is growing concern around the lack of women in IT and whether the numbers will improve for roles which are both available now and in the future. In light of this Computer Weekly recently held an event to address the issue of attracting more females to the technology sector, inviting some of the most influential women in IT to share their views and personal experiences.
You can find coverage of this event below along with the results of the Top 25 Most Influential Women in UK IT Awards. In addition you will find the results of Mortimer Spinks and Computer Weekly's Women in Technology 2012 survey.
Women in IT blogs
What the most influential women in IT had to say
Computer Weekly's most Influential women in UK IT event included several charismatic female speakers who discussed their experiences, within the industry, and the role that women play in IT. Find out what they had to say.
Why it is necessary to write about women in IT (for the time being)
In this guest blog a female talks of the sudden influx of articles about women in IT. Find out why this is currently a positive thing, and why this eventually needs to change.
Women in IT photos
All the pics from Computer Weekly's most influential women in UK IT event
Computer Weekly recently held an event to recognise the most influential women in IT. The event attracted over 90 female attendees at the Doubletree Hilton hotel.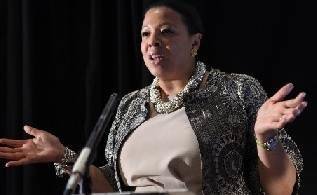 The votes are in: The 25 most influential women in UK IT
Our awards focused on role models within UK IT, discussing the vital part that women play within technology. View the full slideshow of the successful 25.
Women in IT videos
View all the speaker videos from Computer Weekly's women in IT event.
Jennifer Rigby, Department of Energy and Climate Change
Jennifer used her time to discuss why CIOs have a huge role to play in using technology to make their organisations greener as well as making their existing IT greener.
Sarah Winmill, University College London
Sarah Winmill gives a personal view of the representation of women in IT and the unconscious signals we may be giving.
Elizabeth Sparrow, Former BCS president
Are we doing the right things to tackle gender imbalance or do we need to think again? Elizabeth Sparrow explains.
Carrie Hartnell, Intellect
How can educators interest girls in IT-related careers? Carrie Hartnell talks about the importance of engaging role models in attracting young women to technology and skills throughout education.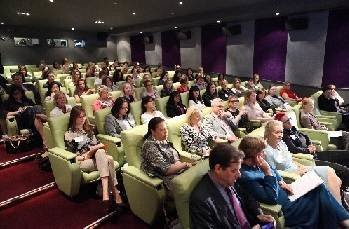 Pauline Neville-Jones—Former UK Government Cyber Security Chief
The lack of the fairer sex in the computing world is a matter of note without good justification. What are the reasons and what can and should we do about this?
Catherine Doran, Royal Mail
In this speech, Catherine Doran draws on her own recent history as a member of the e-Skills CIO board and CIO at Royal Mail Group, which is currently recruiting 100 people into IT.
Denise McDonagh, Home Office & G-Cloud Programme
From the standpoint of a long-serving public sector IT professional, Denise McDonagh looks at the challenges and opportunities for women seeking careers in IT delivery in government departments.
Sue Black, The GoTo Foundation
In this talk, academic and campaigner Sue Black talks about how technology is important for everyone, not just "geeks". She also talks about her work at the Foundation, a new organisation set up to promote technology as a vital part of our society and our economy.

India Gary-Martin, JP Morgan
India Gary-Martin discusses the importance of being a role model and of women recognising they may already be one without even realising it.

Fiona Capstick, Blue Harmony (IBM)
What are the skills required by technologists who are responsible for driving business change? Fiona Capstick explores how to drive IT-led change from a female leader's perspective.
Mortimer Spinks Women in Technology 2012 survey coverage
In partnership with Mortimer Spinks Computer Weekly produced the Women in Technology 2012 Survey, which revealed some interesting viewpoints from both genders. See our coverage of the survey below.
Women in Technology 2012 – SPECIAL REPORT
Women technology experts find their careers just as rewarding as men, but image problems are deterring new female recruits, this exclusive research from Computer Weekly and Mortimer Spinks reveals.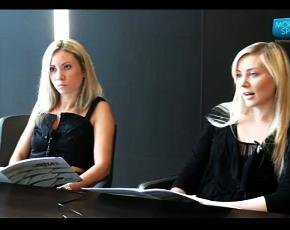 Video interview: Women in Technology Survey 2012
Laura Robinson and Beth Nevins, from Mortimer Spinks, give their views on the results of the Women in Technology 2012 survey.
Addressing the IT gender imbalance with courage and collaboration
Mortimer Spinks's managing director discusses the results of the Women in Technology survey 2012.
Men and women disagree on reasons why IT is less attractive to women
Our survey reveals the difference in opinions between men and women, on the subject of why IT may be less attractive to females.
More on careers and education