See the datacentre of the future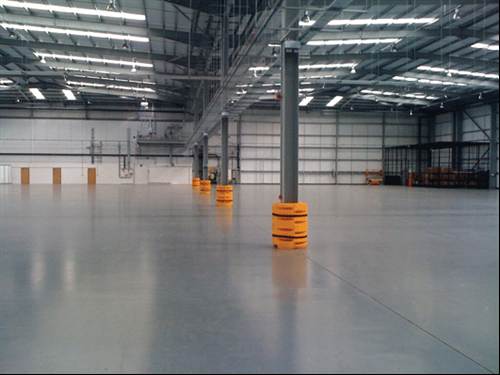 Empty shell
The 3,000 square metre site is the shell of a former Honda factory.
Capgemini has created the first of a new breed of datacentres which mean it will never have to build a datacentre again after completing its Merlin datacentre.
The modular approach has created, in Swindon, what Capgemini believes is the most sustainable datacentre facility in the world.
Rather than build a 3,000 square metre datacentre, with all the infrastructure required, the service provider took over an existing building that was not in use. Inside the former car factory it places mini datacentres which are segregated into space for six modules containing data racks. Although we call them mini datacentres they are not small in terms of their capacity to hold computing power.
Capgemini's Paul Anderson, who managed the project to create the facility, said the site is the first example of a new breed of datacentres.
He said because it's modular it will only take 22 weeks to have a new customer up and running in a datacentre module rather than 18 months with traditional datacentres.
"We will never build another datacentre," he said.
Entire mini datacentres can be lifted and transported to other sites.
Here are some sneak preview photograph of the new facility.
View All Photo Stories