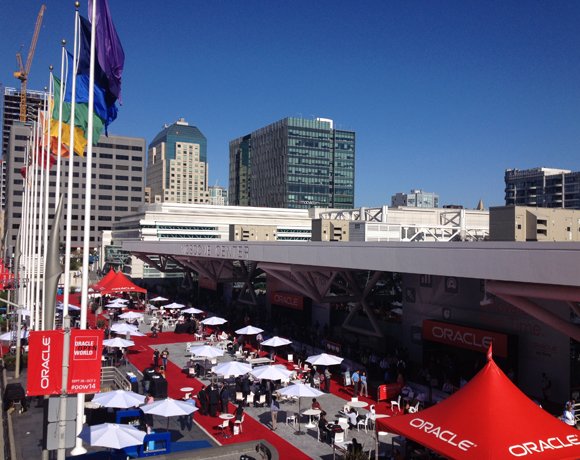 Every September, San Francisco plays host to Oracle's user conference, where customers, users and developers descend on the city to learn the latest on the supplier's products and services.
This year, cloud was the hot topic, with updates and new services being announced left, right and centre.
In September, Oracle announced a 5.5% increase in cloud revenues during its first quarter (2014-15). Cloud revenue from software as a service (SaaS) and platform as a service (PaaS) increased by 32% to $337m, while cloud revenue from infrastructure as a service (IaaS) rose by 26% to $138m. 
View All Photo Stories