Retail technology – what's hot?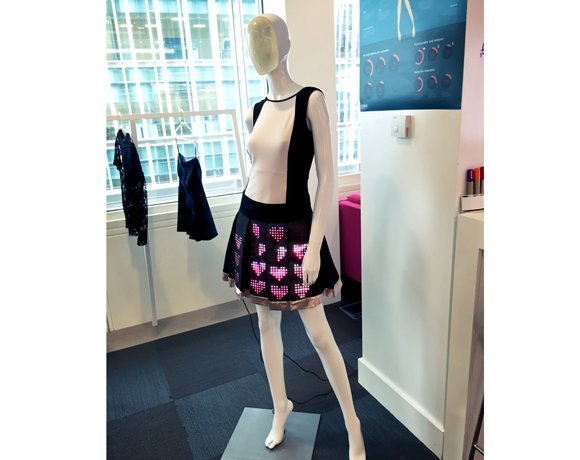 Accenture and interactive fashion house CuteCircuit have launched a Proof of Concept (PoC) showing how users to control the design of their clothes garments with a mobile application. As seen on The Apprentice, the PoC allows users to access, purchase, rent or trial digital designs via an Accenture developed app and immediately transfer that design to their item of clothing via Bluetooth. Depending on the type of purchase made, the design can then be stored in the 'MyWardrobe' feature of the app for repeated use during its wear-time. The CuteCircuit garments are washable to 30°C, and are available in a variety of fabrics. The designs are displayed using micro-LEDs and a custom-built patented technology.
Information can be stored (with permission) on the app and fed back to the retail to learn about the customer preference. There's also an analytics-based recommendation engine suggests patterns directly through the app that a customer may like based on previous choices.
View All Photo Stories