Retail technology – what's hot?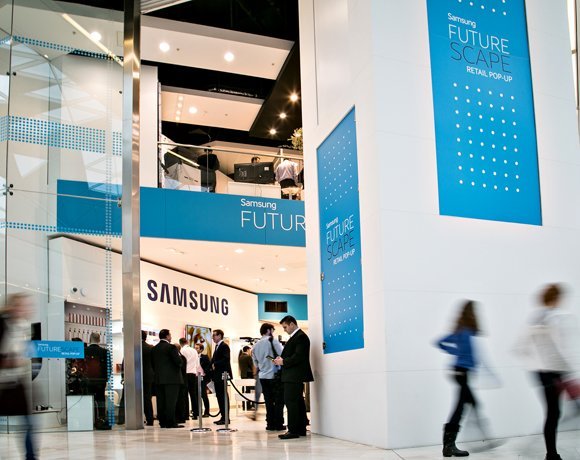 Samsung recently hosted a Futurescape retail pop up event at Westfield shopping centre in White City.
"Young adults may be socialising in retail environments, but, by and large, when it comes to spending on products they are shopping alone and seeking the most convenient way to complete their purchase," commented Graham Long, Vice President of Samsung's Enterprise Business. "We're seeing the emergence of a generation of sophisticated shoppers, with considerable disposable income, who have high expectations of what they expect from the high-street and other retail environments."
Over two-thirds 16-24 year olds said retailers could be doing more to keep them interested in products when they're in the store. And 68% commented that they expect retailers to "try something new" in order to make the retail space more appealing to them.
"Young consumers embrace technology that delivers value when they're shopping. Retailers need to be using technology to create a sense of retail theatre and bring their physical environment to life; they need to enhance the shopping experience. It's not just a case of replicating online in-store; they need to be better at bridging the gap between the two and creating a sense of retail theatre. A seamless experience will gain the loyalty of young consumers, helping create engaged, connected and happy customers," said Long.
View All Photo Stories