Wimbledon 2017: The tech behind the tennis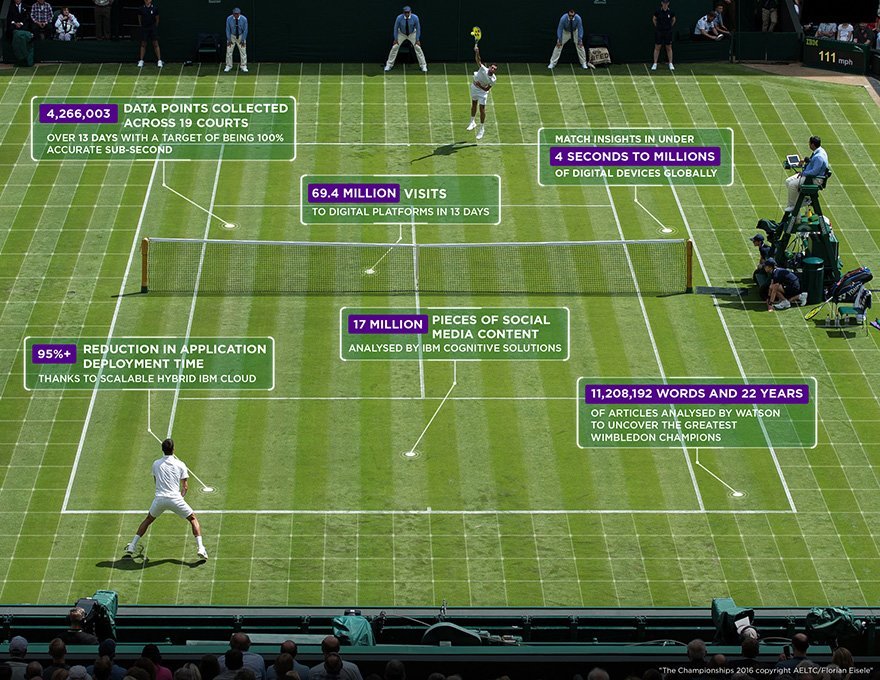 Wimbledon and IBM have been partners in delivering the Wimbledon tennis championships to spectators since 1990.
This relationship has developed over time, from capturing and analysing millions of data points to developing and delivering the Wimbledon website and app so fans can experience what goes on in the grounds from wherever they are.
Sport presents itself as a huge opportunity for the use of technology, in particular to capture data surrounding performance to drive improvement, and to help engage with fans by bringing them the most up-to-date insight.
Underneath the courts, continuous content is generated for radio channels, TV broadcasting, and is delivered to teams for analysis.
Using IBM products such as the IBM Bluemix cloud, IBM Watson and IBM SPSS Statistics Wimbledon is able to help deliver an improved experience for both spectators and players through the use of technology.
View All Photo Stories