SailGP: bringing sailing to a new audience with technology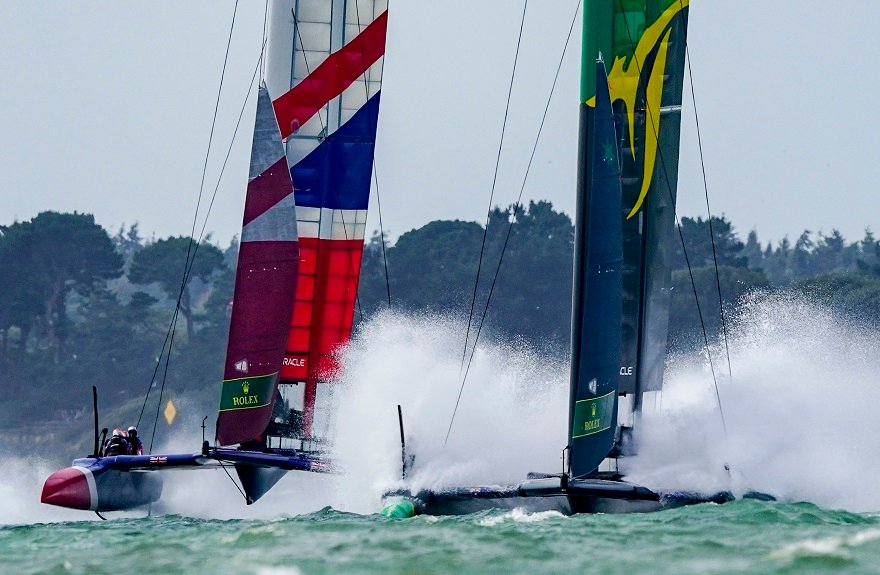 Source:
Bob Martin for SailGP
SailGP, the new yacht racing series bankrolled by Oracle founder Larry Ellison, came to the UK for the first time in August 2019, as part of the annual Cowes Week sailing festival.
Ellison is a yachting enthusiast and set up the USA team that won the America's Cup in 2010 and 2013. He teamed up last year with his Team USA skipper and five-time America's Cup winner Sir Russell Coutts, to launch SailGP, a new global competition for high-performance boats – hoping to become the Formula One of sailing.
The aim is to bring yacht racing to a new audience for the digital age, backed by the latest in technology such as internet of things, cloud and data analytics. "Technology is a massive part of our operation," Coutts told journalists visiting the SailGP race centre in Southampton.
Each of the six teams has a $7m per year budget, funded by Ellison for the first five years of the series as it looks to grow in size and popularity.
View All Photo Stories