SailGP: bringing sailing to a new audience with technology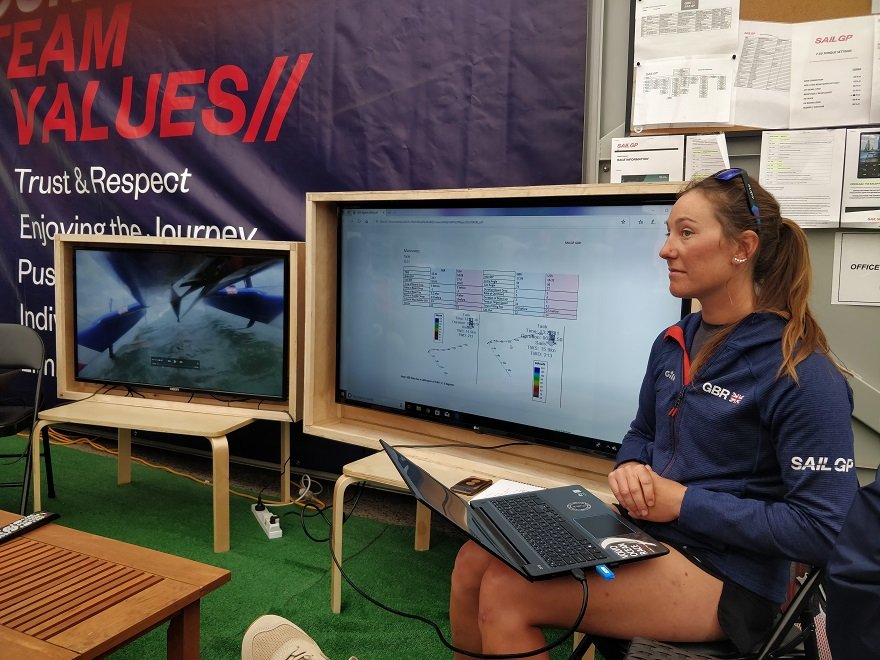 Six SailGP teams use identical boats to put the emphasis on the sailing skills of their five-strong crews. All the data collected by every boat is made available to every team, so each can learn from the other to improve their racing and the performance of the boats.
SailGP data analysts, such as Emily Nagel from the Great Britain team (pictured above), provide detailed feedback produced using Oracle analytics tools. The data transmitted by sensors on the racing boats is stored using Oracle's Autonomous Database software on an Oracle cloud, using the supplier's GoldenGate data integration and replication software.
The data analysis allows sailors to understand what effect the slightest change in the set-up of the boats – such as the shape of the fixed-wing sail, the settings of foils and rudders – had on the performance and capability of the 50-foot catamarans.
It's a similar process to a Formula One driver reviewing data from the car to deliver tiny improvements that shave milliseconds off lap times – except on the water, there are many other factors to consider, from wind and sea conditions, to the work of the crew.
So much data is collected, in such an extreme environment - as much as 20MB streamed to SailGP's onshore base from each of the six boats that's made available to teams, fans and umpires within 200 milliseconds, according to Oracle – that the Hertz rate of the sensors can become a limiting factor, according to SailGP technology director Warren Jones.
View All Photo Stories