Transforming IT at HM Revenue & Customs - Phil Pavitt, CIO for HMRC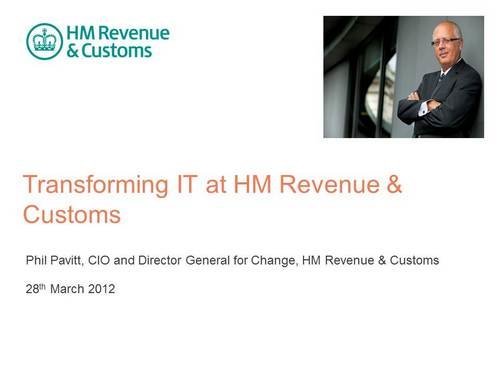 Since Phil Pavitt took on the role of CIO at HM Revenue and Customs in 2009 he has transformed both the organisation's IT infrastructure and its relationship with its IT suppliers, writes Bill Goodwin.
Under his watch, HMRC has simplified its IT estate, eliminated 65 software applications, shed  nearly 2,000 servers, retired over 15,000 work stations, and brought-in savings of £161m a year.
And he has renegotiated HMRC's Aspire contract, with Cap Gemini, to save £200m a year.
Now Pavitt is grappling with the government's spending review, which will mean using IT to find savings of 25% in HMRC's budget.
He revealed the secrets behind his strategy and the challenges he faces to IT leaders at Computer Weekly's 500 Club.
Download Phil Pavitt's Powerpoint presentation here
View All Photo Stories