Transforming IT at HM Revenue & Customs - Phil Pavitt, CIO for HMRC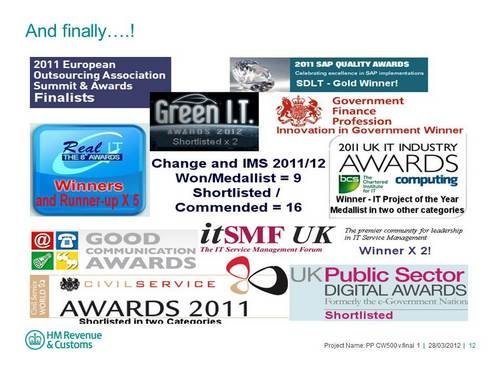 The IT staff at HMRC are among the best in the business, said Pavitt, they just don't know it.
"I told them last year we are going to go for every award we think we could, but no public sector ones, only against the private sector. And if we are any good, we will win," he said.
Pavitt and his team now have a bunch of Awards to their name. At the last award's ceremony, HMRC beat off competition from Glaxo, Tesco and Virgin.
Awards, he said, help productivity move up a few points. "People become less risk adverse, and believe in themselves a bit more"
Download Phil Pavitt's PowerPoint presentation here
View All Photo Stories