The real story behind The Imitation Game film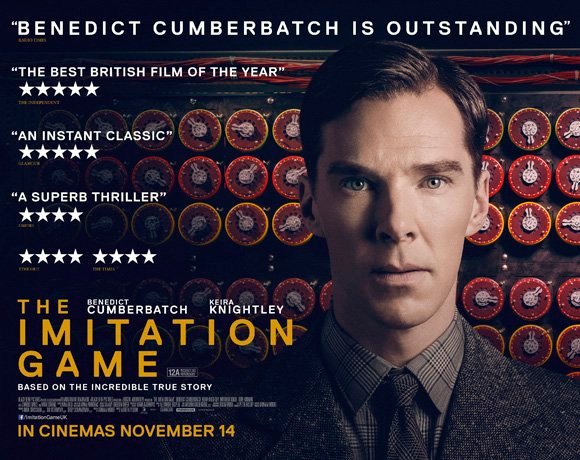 The life of Alan Turing is being celebrated on the big screen this month. The Imitation Game from Studio Canal opens on November 14th 2014 and tells the story of the war hero who's achievements until recently were largely unknown.
Turing (played by Benedict Cumberbatch) led a group of scholars, linguists, chess champions and intelligence officers in breaking Germany's World War II Enigma machine, and in doing so shortening the war by two years, thus saving countless thousands of lives.
Written by Graham Moore and directed by Morten Tyldum, respected British actor Benedict Cumberbatch plays Turing, alongside Keira Knightley, Charles Dance, Mark Strong and Matthew Goode.
Imitation Game screenwriter and executive producer Graham Moore says: "When I was a teenager, I was massively into computer science.  I went to computer camp. I was really into programming and, among computer science folks, Turing is this object of cult-like fascination. Because he was this unheralded early inventor of the computer, to whom history hadn't done justice, he was always talked about, from the Steve Jobs's and the Bill Gates's of this world, right down to little teenage me. I feel that this film is the most important thing I will ever be a part of.  I don't know that I will get to do anything I love so much ever again, but I'm very glad I got to do it this time."
View All Photo Stories