The real story behind The Imitation Game film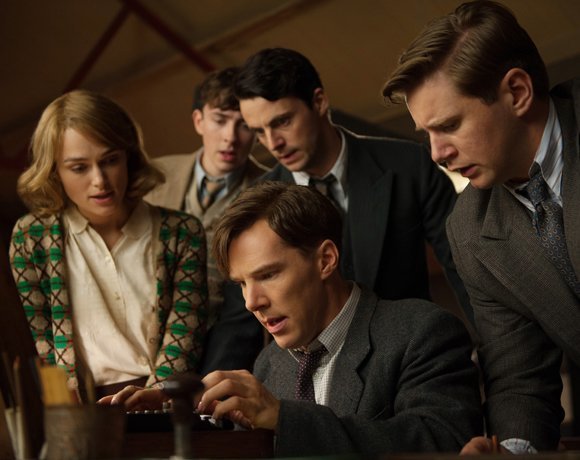 Benedict Cumberbatch plays Turing, alongside Keira Knightley and Matthew Goode.
"It's amazing for the people of Bletchley Park to be able to keep this secret for 30, 40, 50 years in a lot of cases," Imitation Game screenwriter and executive producer Graham Moore says. "Think about all the secrets Alan Turing was keeping when he was going in front of a judge and being sentenced for 'Gross indecency', the crime of having had sex with a man. He could have raised his hand and said, 'I'm a war hero. I broke this code. Call MI6, call MI5.' But he didn't. He kept the secret. It's remarkable."
The Imitation Game received rave reviews when it premiered at the Telluride Film Festival and, shortly afterwards, was presented at the Toronto Film Festival where it won the Grolsch People's Choice Award.
Full cast:
Benedict Cumberbatch - Alan Turing
Keira Knightley  - Joan Clarke
Matthew Goode - Hugh Alexander
Charles Dance - Commander Denniston
Mark Strong - Stewart Menzies
Allen Leech - John Cairncross
Tuppence Middleton – Helen
Rory Kinnear – Nock
Steven Waddington - Supt Smith
View All Photo Stories