Most influential women in UK IT: Rising Stars 2015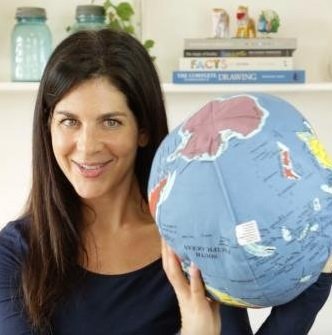 Sophie Deen is a former lawyer, strategist at global tech company SamKnows, school counsellor with the Place2Be, and most recently working on teacher training and international expansion at Code Club. Sophie's extremely passionate about better education for children, tech, sustainability and the empowerment of women. She is the CEO of social enterprise Bright Little Labs, a children's education company that makes educationally valuable, gender-neutral and ethically sourced toys and materials. Bright Little Labs is the creator of Detective Dot who is a developer by day and a detective by night, and the heroine of the organisations stories. Everyday objects come to life around Dot and she can't remember where they are from, so Dot helps them to discover their roots.
Computer Weekly has revealed five Rising Stars for 2015, as part of its top 50 Most Influential Women in UK IT list.
During the judging process for the top 50 Most Influential Women in UK IT the judges felt that a Rising Star category should be added so that a small group could be acknowledged for their work and potential.  The judges selected five in the belief that their growing influence is likely to make them candidates for the top 50 in the coming years.
This year The Salesforce Foundation has offered to work with the Rising Stars to support them in reaching more women in technology and influencing the next generation. Salesforce will be working as a facilitator to support the Rising Stars in becoming involved in programs designed to support young people in STEM and education.
View All Photo Stories