Most influential women in UK IT: Rising Stars 2015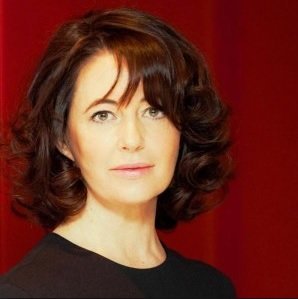 Mary Moloney joined the CoderDojo Foundation team in June 2014, to take up the position of Global CEO. Prior to that, she was a partner in Accenture's strategy practice, leading engagements with international clients in the Media, High Tech, Telco & Financial Services sectors. During her 23 years with Accenture she held a number of lead positions within the organisation & within its clients, including; Partner, Managing Director and Multiple C-Suite positions. She has also been involved at board level with number of non profit organisations and remains on the boards of the Dublin Fringe Festival and the Professional Women's Network. Both of her nine year old and seven year old sons are active ninjas who participate at the Science Gallery and Sandymount Dojos near where she lives in Dublin.
Computer Weekly has revealed five Rising Stars for 2015, as part of its top 50 Most Influential Women in UK IT list.
During the judging process for the top 50 Most Influential Women in UK IT the judges felt that a Rising Star category should be added so that a small group could be acknowledged for their work and potential.  The judges selected five in the belief that their growing influence is likely to make them candidates for the top 50 in the coming years.
This year The Salesforce Foundation has offered to work with the Rising Stars to support them in reaching more women in technology and influencing the next generation. Salesforce will be working as a facilitator to support the Rising Stars in becoming involved in programs designed to support young people in STEM and education.
View All Photo Stories