Microsoft Home explores future uses of technology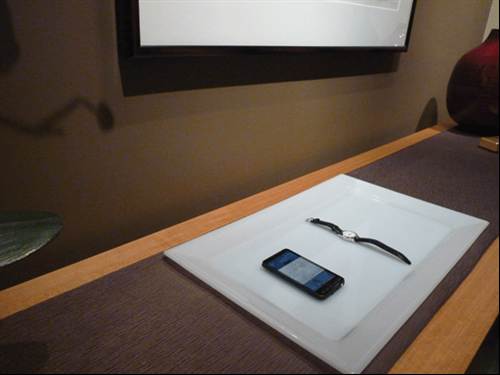 HALLWAY TRAY1
The entrance hall also features a docking station for the mobile device used to open the front door and the home owner's wrist watch that is disguised as a decorative tray. The Microsoft Home is the work of developers from the Consumer Prototyping and Strategy Team that designs around themes of digital and physical world convergence with Microsoft research and product groups to create futuristic technologies.
The Microsoft Home explores technology that might enhance life at home in the next five to ten years.
Since 1994, the project has served as a launch pad for new ways of thinking about technology's potential impact on people's daily lives
The Microsoft Home simulates a domestic environment including a front door, entrance hall, kitchen, family room, dining room, entertainment room and bedroom.
View All Photo Stories