Photos: Snapshots from inside an exploding star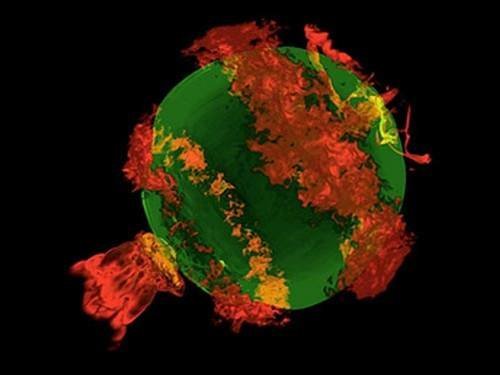 Source:
Argonne National Laboratory
Visualising an exploding supernova
Visualisation of an exploding supernova - continued from the previous picture.

The explosion itself is over in less than 5 seconds, but the supercomputer uses more than 160,000 processors, and expends 22 million computational hours, simulating it.
Physicists at the Argonne National Laboratory in Chicago have used the IBM Blue Gene/P supercomputer to model the extreme physics of a supernova explosion.
View All Photo Stories