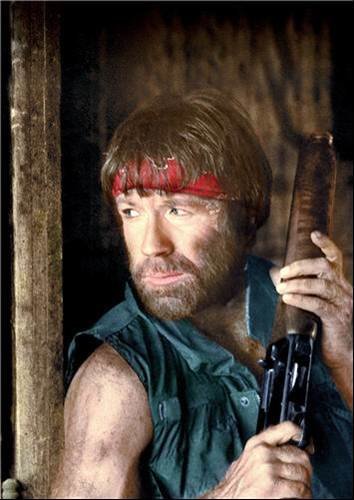 Source:
Rex Features
Chuck Norris on Twitter
http://twitter.com/Chucknorris_

He's just Chuck, and he does it better than anyone else. Chuck's last Tweet says : Chuck Norris played Russian roulette with a loaded gun and won.
There's been a long and varied history of people pretending to be someone else on the internet.
Due to the relative anonymity that the web affords the average users, this has been the focal point of many a great jape, and sometimes a more sinister use.
We present to you the more humorous side of fake people on the internet.