What goes on inside Orange UK's network management centre?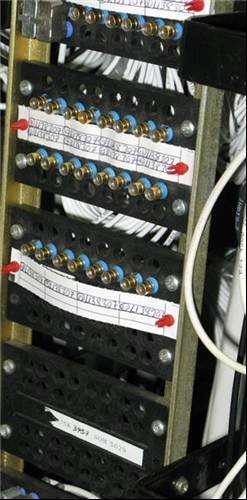 Source:
Copyright Ian Grant 2009
A common digital distribution frame block
A common DDF (digital distribution frame) block showing the physical connectivity of each E1 tributary on a particular microwave link. Over time and as new 3G services like HSPA (high speed packet access) drive the requirement for additional capacity, legacy PDH links will be replaced with those supporting Ethernet.
Orange UK, which is soon to merge with T-Mobile UK, invited Computer Weekly to its network management centre and R&D lab in Bristol.
The centre manages three main networks: the actual mobile telephony network, the firm's internal IT network, and the extranet that links Orange to its national network of retail outlets.
View All Photo Stories