Photos: Snapshots from inside an exploding star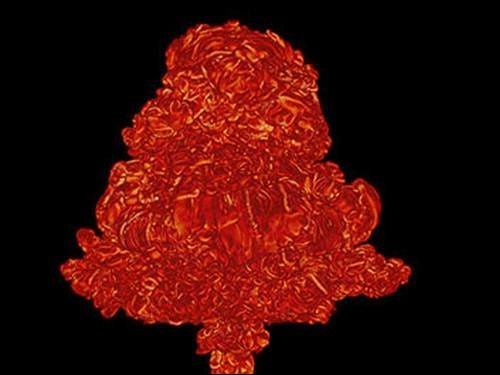 Source:
DOE NNSA ASC / Alliance Flash Center
High-resolution image of nuclear flame bubble
A close-up, high-resolution image of the nuclear flame bubble shown in image 1.

This image shows the vorticity of the flow, demonstrating the complex and turbulent processes that govern the nuclear flame bubble burning during this stage of the supernova.
Physicists at the Argonne National Laboratory in Chicago have used the IBM Blue Gene/P supercomputer to model the extreme physics of a supernova explosion.
View All Photo Stories