Where will NASA send its astronauts next?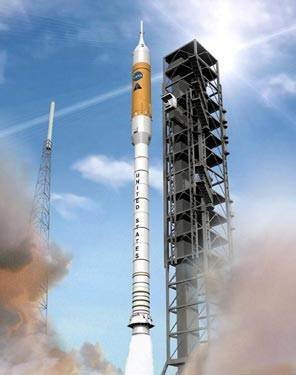 1 The status quo
If NASA continues on its current path with no extra money, its new Ares I rocket and Orion capsule (planned design illustrated here) will not be ready until after the International Space Station has been de-orbited – which is scheduled to happen in 2016. The return to the moon for which Ares and Orion have been designed would not happen until "well into the 2030s, if ever", according to the committee's summary report.

Destination reached: ISS (but only until 2016, when it is de-orbited)

For: safety (0) – astronauts stay relatively safe by not venturing beyond Earth orbit

Against: schedule (-2) – human moon landings still wanted, but lack of funds could postpone them indefinitely

Overall score: -15
A White House-appointed panel has rated five visions of the future of US human space flight.
View All Photo Stories