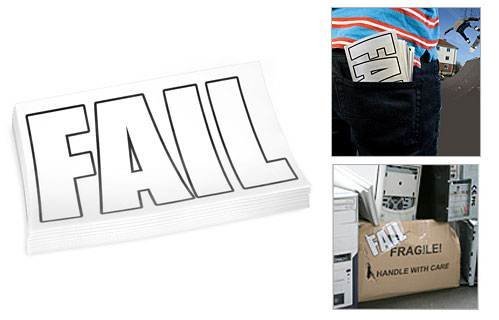 Source:
Firebox.com
Fail stickers - saying it with style
Find managing poor performers a little tricky? Take the easy way out and just slap a 'fail' sticker on their work. Message delivered, net-meme awareness point scored, job done! At just £5.95 for a pack of ten from Firebox it would make an - ahem - failsafe secret Santa gift for the boss too. Just make sure you don't get stuck with one yourself!
Check out our list of Christmas gifts for geeks, all for under £20.