Photos: The 7 sins of Windows Phone 7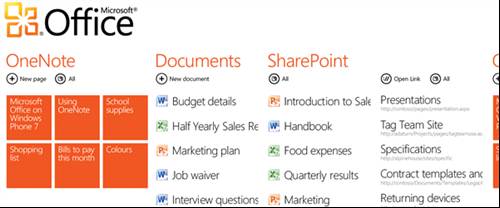 Business app deployment problems - Office Hub: The 7 sins of Windows Phone 7
Due to the distribution of applications through Microsoft's app store, Marketplace, businesses could be unable to deploy in-house corporate apps to employees, limiting app distribution.

Microsoft have promised further announcements specifically related to business applications will be made later this year.
See also:
Photos: Microsoft's worst inventions ever
Photos: The Dirty Dozen of Windows 7 - things that might bug you
HTC Desire HD video review: This phone is big and amazing!
View All Photo Stories