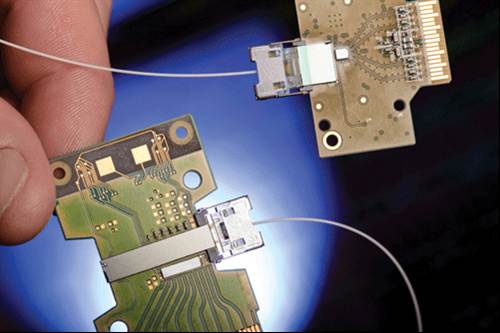 An optical fibre connection
An optical fiber connection is held up to the transmit module of the 50G Silicon Photonics Link. The link uses passive alignment techniques, where the connector mates to pins embedded in the silicon chip to ensure alignment of the laser beam to the optical fiber.
Intel steps up its interest in using optical fibres for high speed interconnects in processor-based systems, developing a prototype silicon-based semiconductor laser to support 50Gbit/s optical links in computers.
View All Photo Stories