Photos: Great female technology entrepreneurs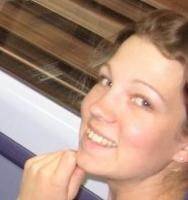 Rachel Amitage - Great female technology entrepreneurs
Rachel Armitage is the co-founder of Zoombu, a journey planner that helps people find the best route for journeys in Europe. About 18 months ago she was a technology and management consultant, and had been so for several years, after graduating with an engineering degree from Oxford.

She says, "I was ready for a change and had always known that at some stage I wanted to start a company from scratch and build something new with technology. A good friend from university, Alistair Hann, had been thinking a lot about the lack of a solution such as Zoombu, which could search all permutations of routes across different modes of transport and recommend the best way to get somewhere.

"We put our heads together and thought about the technology challenges and a workable business model and we created Zoombu."

The company was selected to take part in Seedcamp, the start-up incubation program, which gave Rachel the boost she needed to leave her job.
While the arguments over how to get a better gender balance in tech fly back and forth, there's a small army of women who are getting on with running their own technology-related companies. Here we've highlighted just a few female entrepreneurs working in the UK who founded their own IT companies, or use technology to provide a product or service.
View All Photo Stories